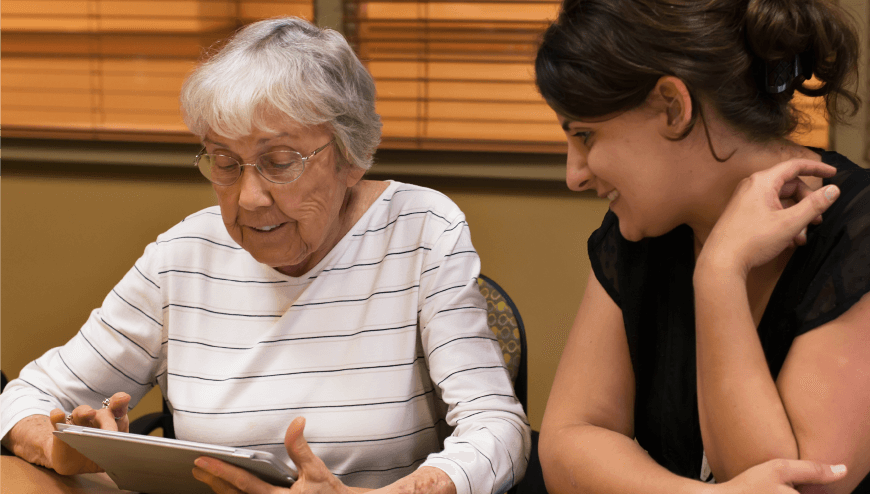 Older adults have been living at an idyllic setting in Chelsea, Michigan, since the early 1900s, when local manufacturer Frank Porter Glazier donated 33 acres to establish a home for seniors. Today, United Methodist Retirement Communities (UMRC) owns and manages Chelsea Retirement Community (CRC) on this site, now a 58-acre, state-of-the-art center for senior living and rehabilitative services. UMRC has grown to offer a full continuum of housing and care options for older adults at nine locations across Michigan.
UMRC prides itself on the quality of life experienced by its residents. So when CRC staff noticed that residents were interested in learning more about iPads, smartphones and other devices, they knew this was an opportunity to open a world of new connections.
The UMRC Foundation and CRC Life Enrichment staff submitted a grant proposal to our affiliate, the Chelsea Community Foundation, for the purchase of 20 iPads to create an iPad lending library at CRC. The project was funded with a grant of $10,000.