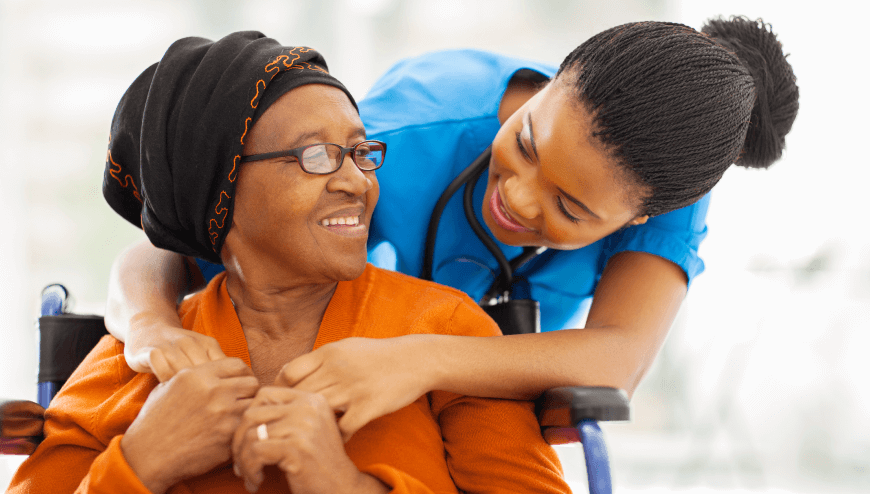 No report on the state of aging in America today can be complete without a discussion of memory loss and dementia. An estimated 5.3 million Americans of all ages have Alzheimer's, according to the Alzheimer's Association. One out of two individuals over the age of 85 are memory-impaired to some degree, making Alzheimer's and dementia care one of the most significant concerns for every organization that treats older people and supports caregivers.
Evangelical Homes of Michigan (EHM), a 136-yearold nonprofit that provides housing and services to seniors in our region, embraces a program called the Best Friends Approach to Alzheimer's Care. Developed in the 1990s by Virginia Bell and David Troxel, it's a strategy that is easy to learn and implement, both in professional settings and by home caregivers.
The crux of the approach is calmly supporting those with dementia through the inevitable confusion that accompanies their condition. Rather than arguing with the person about what is and is not real, caregivers are taught to be in the moment with the individual and to strive to find common ground with them.
Bell and Troxel's powerful observation is that what a person with dementia needs, quite simply, is a best friend. "This approach helps guide caregivers to be the empathetic, nonjudgmental advocate that the dementia sufferer needs," says Denise Rabidoux, president and CEO of EHM. "It's a practical philosophy that helps the individual feel safe, secure and valued. The approach can have a tremendous impact on the quality of life of caregivers, too," she adds.
All caregivers at EHM who work with dementia sufferers receive training by instructors certified in the Best Friends Approach. It's a skill set and value system that permeates the organization and is shared with the many support groups and family caregivers that EHM serves.
This program is one of many services at EHM that is supported by an annual grant from the William M. and Mary E. Pagel Fund of the Community Foundation. Pagel Fund gifts to EHM have totaled more than $1.87 million since 1994, enabling the organization to offer high-quality services and care to many older adults who have exhausted their financial resources. From delivering more than 12,000 daily hot meals a year to providing medication services, skilled nursing care and hospice care, EHM helps seniors in southeast Michigan have the quality of life they deserve, regardless of their ability to pay.
"William and Mary Pagel were hands-on volunteers at EHM before they were donors," Rabidoux says. "We are very grateful for their support, which has been life-changing for many people and will continue to touch future generations."