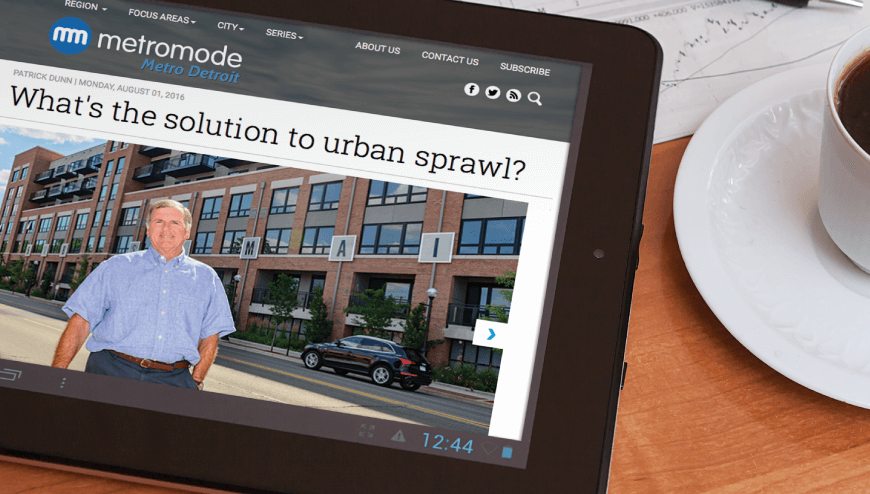 Three recent Community Foundation grants focus on expanding regional media and communications capabilities and enhancing the quality of community conversations and engagement.
The Center for Michigan received $75,000 over three years for online journalism and public engagement. This grant supports ambitious regional outreach and the hosting of scores of "Community Conversations" throughout southeast Michigan for the purpose of measuring and reporting on public sentiment about current events and issues. The second objective of the project is to publish hundreds of nonpartisan public issue reports for and about the region. They are meant to inform and motivate citizen-driven policy reforms.
The Center for Michigan is an Ann Arbor-based nonprofit that publishes Bridge Magazine, an award-winning online publication that focuses on life in Michigan through the lens of talent and education, quality of life, success, the public sector, the economy, and vulnerable children and families.
Progress Michigan Education received $20,000 from The HOPE Fund at the Community Foundation to increase the media and communications capabilities of LGBT organizations in southeast Michigan. Their project will raise issues and publicize concerns of particular interest in LGBT communities of color. Their approach includes increasing earned media using proven LGBT messages, expanding social media coverage elevating LGBT leaders via placement of op-eds, letters to the editor, and digital media and providing training in media and communications skills to nonprofit leaders.
Michigan Suburbs Alliance/Metro Matters received $30,000 to create a board of emerging young leaders who are being trained to report on regional issues in the solutions journalism style of reporting. Solutions Journalism is an approach to reporting shaped by staff members at the New York Times and the Neiman Journalism Lab that focuses on solutions to problems rather than the problems themselves. Solutions Journalism investigates how people are confronting knotty social issues and reports on strategies that are proving successful across multiple efforts and organizations around the country.
In partnership with Detroit-based online media company Issue Media Group, Metro Matters has created an editorial calendar of regional equity issues that the staff of the two organizations will write stories about. Their aim is to empower citizens to work toward regional solutions and a shared metropolitan identity. Their first long-form story, "What's the Solution to Urban Sprawl," appeared in Metromode on August 1.