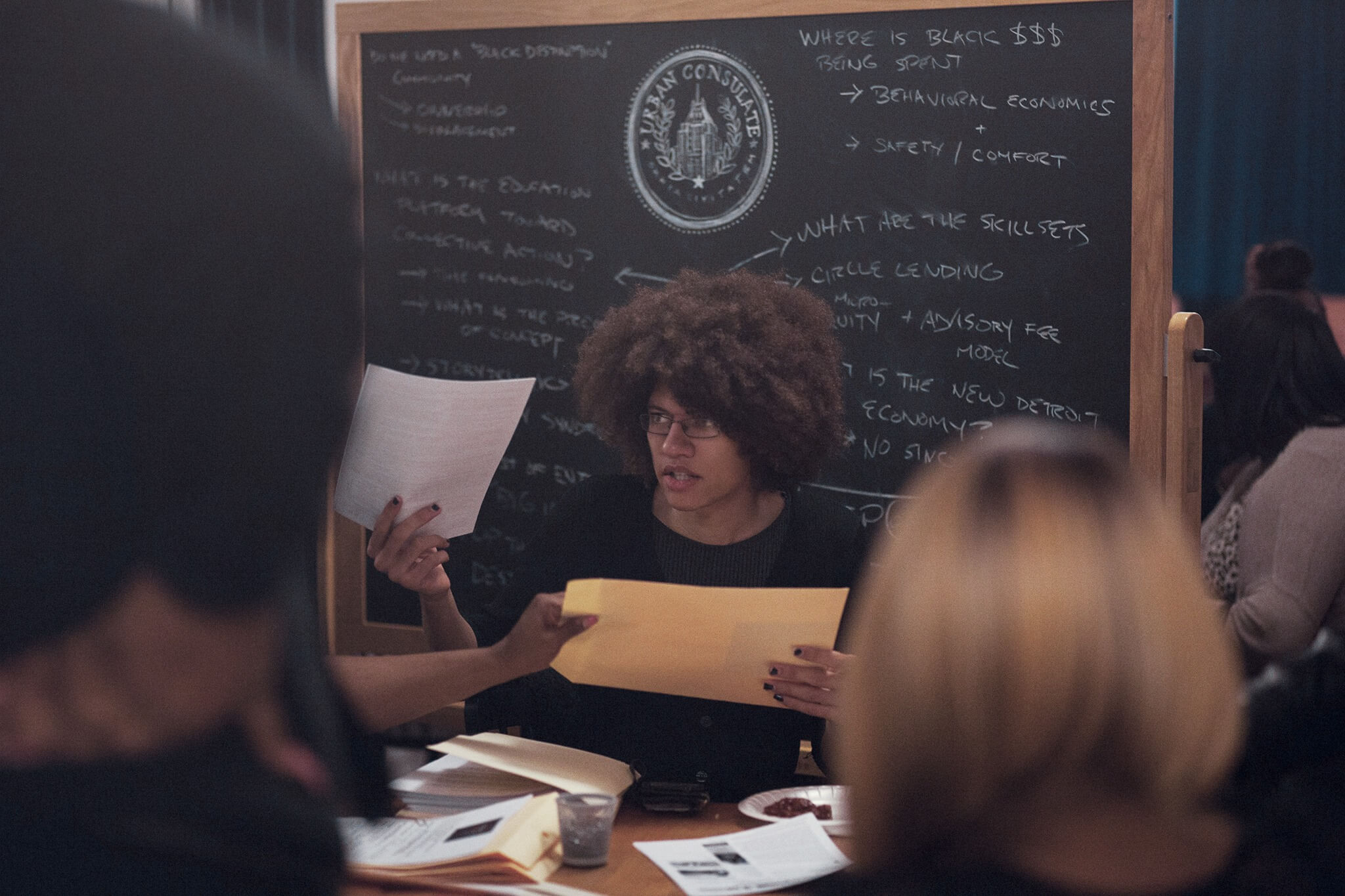 The Trans Sistas of Color Project – Detroit, founded in 2015 by Bré Campbell and John Trimble, works to assist transgender women of color by creating trans-centric programming, projects, and events, as well as directly connecting individuals to community resources and services.
"There were several issues surrounding why we started this organization," says Campbell. "One of the biggest ones was that we were tired of the response, or the lack of response, around the murders of trans women of color in the City of Detroit."
In 2015, 23 trans women were murdered in the United States, a majority of those murdered were trans women of color. In Detroit, there were three homicides of trans women of color.
Bre and John heard about Catapult through Equality Michigan, their fiscal sponsor. After experiencing immense organizational growth in TSCOP's first year, they applied for a Catapult grant to support capacity building within the organization and to develop a comprehensive strategic plan. Through the awarded grant, TSOCP formalized its organizational structure by hiring an external consultant to help with board development, strategic planning, and fundraising strategies, as well as other ongoing technical assistance that is needed to strengthen the impact of its work.
"We are grateful for the opportunity to be a part of Catapult," says Campbell. "For those thinking of applying, as a small organization, I think that people who really have a passion and doing great work in the community should apply even if they don't think they have the language or know-how to receive the grant. Both the application and pitch process were very accessible."
Catapult engages young entrepreneurs in civic engagement and to prepares them — individually and collectively — to assume positions of community leadership consistent with their roles as business leaders. Since 2015, Catapult leadership has made grants and provided mentoring to emerging nonprofits.
To find out more and to apply for a Catapult grant, visit CFSEM.org/Catapult.