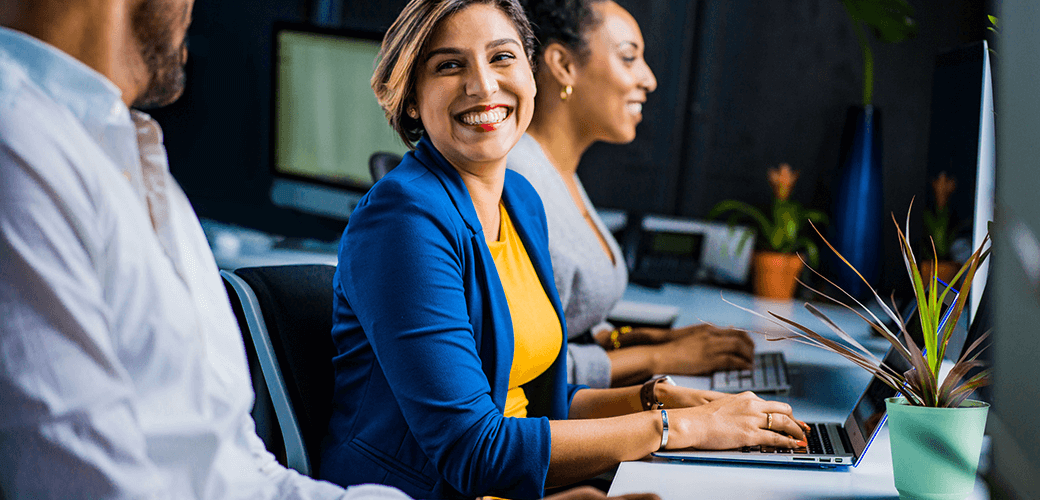 HOPE Fund Advisory Committee member Sabin Blake can trace his sense of philanthropy back to September 11, 2001. The Flint native was a new General Motors employee, living and working in downtown Manhattan. Unable to access his apartment after the attacks, he relied on the support and generosity of friends and colleagues in his new GM office (just 2nd day on job), who provided him with GM branded clothing during the time of his displacement.
"I'd never been in that kind of position, and I was very grateful," he said. "Every year after that, I organized a volunteer activity for employees."
Since then, in his 25 years with GM, Sabin has created teamGM Cares, the umbrella organization for community involvement and volunteer activity for GM employees. He has been central to the company's LGBT employee resource group, which fosters diversity, acceptance, and inclusion in the workplace.
Corporate inclusion has been a defining cause for Sabin: In 2011, he was on the cover of Black Enterprise magazine for its feature, "Black and Gay in Corporate America: Breaking Through Isolation and Fear."
Sabin recently invited HOPE Fund grantee, the Ruth Ellis Center, a residential safe space for runaway, homeless and at-risk lesbian, gay, bi-attractional, transgender, and questioning youth, to conduct a training on sexual orientation and gender identity and expression for GM employees. Two years ago, he and LGBT Detroit Executive Director Curtis Lipscomb collaborated on a special screening of Moonlight, the Oscar-winning film centering gay black malehood. In GM's Design Dome, they created a drive-in atmosphere, complete with GM heritage vehicles that appear in the movie. Afterward, Curtis facilitated a discussion with a panel of African-American LGBT employees.
Rooted in the Detroit LGBT community, especially the African-American LGBT community, LGBT Detroit has been working for advocacy, safety, and inclusion for more than two decades.
"The big and great news about the HOPE Fund is you have LGBT people who have gathered to make sure LGBT issues in the philanthropy world have resources to create programs for us by us," Curtis said. "The HOPE Fund is a great example of what it is to organize around our own issues."
LGBT Detroit's current focus is three-pronged: youth and young adult development, sexual orientation and gender identity education and advocacy, and the physical and emotional well-being of its community. While great progress has been made on some fronts, Sabin and Curtis agree that the work continues. Issues like employment protections and trans rights remain especially urgent.
"We would be foolish to think the fight is over," Sabin said. "The fight just shifts."
Join with others in the community and make your gift today to support the work of organizations serving the LGBTQ+ community in southeast Michigan.