Former Trustee Dennis Archer discusses his funds at the Community Foundation for Southeast Michigan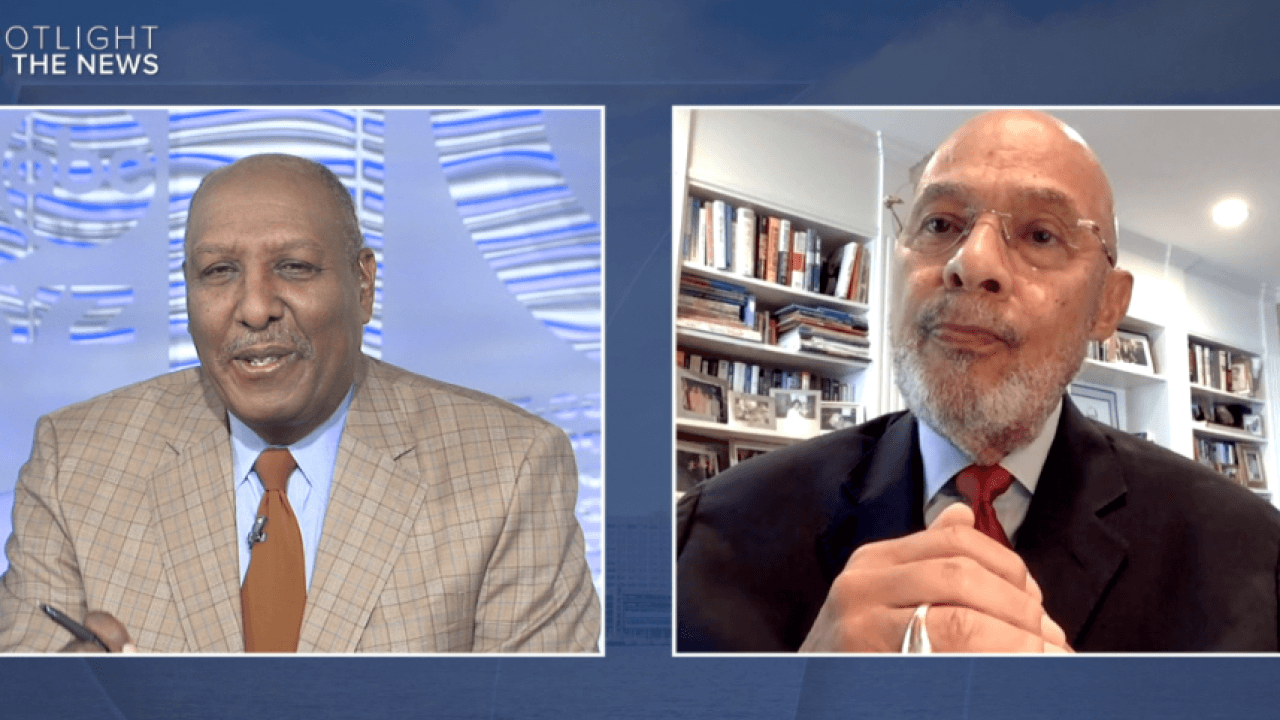 The following video originally appeared on Spotlight On the News, WXYZ-TV Detroit.
The Honorable Dennis W. Archer, former Detroit Mayor and Michigan Supreme Court Justice, discussed his funds with the Community Foundation for Southeast Michigan in an August 2022 episode of Spotlight On the News.
Archer, who has previously served as a member of the Community Foundation's Board of Trustees, spoke with WXYZ-TV host Chuck Stokes about his philanthropic ventures with the Community Foundation.
Archer's interview begins 12 minutes into the video.
Established in 2001, the Dennis W. Archer Scholarship Fund has awarded nearly $2 million in scholarships have been provided to minority students at Wayne State University and Western Michigan University.
For the past 20 years, more than 400 Archer Scholar awards have been granted.
In addition to his scholarship fund at the Community Foundation, Archer was instrumental in the creation of the Dennis W. Archer Community Development Fund.
As a way to build a permanent legacy for his lifelong commitment to the community, the purpose of this endowment fund is to support charitable activities that improve neighborhoods and the lives of those who reside in the city of Detroit.
Since 2003, the Community Development Fund has provided more than $1.3 million in support to local organizations.
For example, a recent grant to Detroit Food Commons, a grocery store and food business incubator in Detroit's North End, is supporting a Black-led, community-owned grocery cooperative with the intent of providing healthy food options and food education to Detroit residents. The co-op is slated to open in the summer of 2023.
The Archers also have a Donor Advised Fund with the Community Foundation.
The scholarship fund and Community Development Fund are important examples of how establishing an endowment with the Community Foundation can help provide long-term support for youth and the residents in our region.