Scholar, author Michael Moody shares insights on next-generation, family philanthropy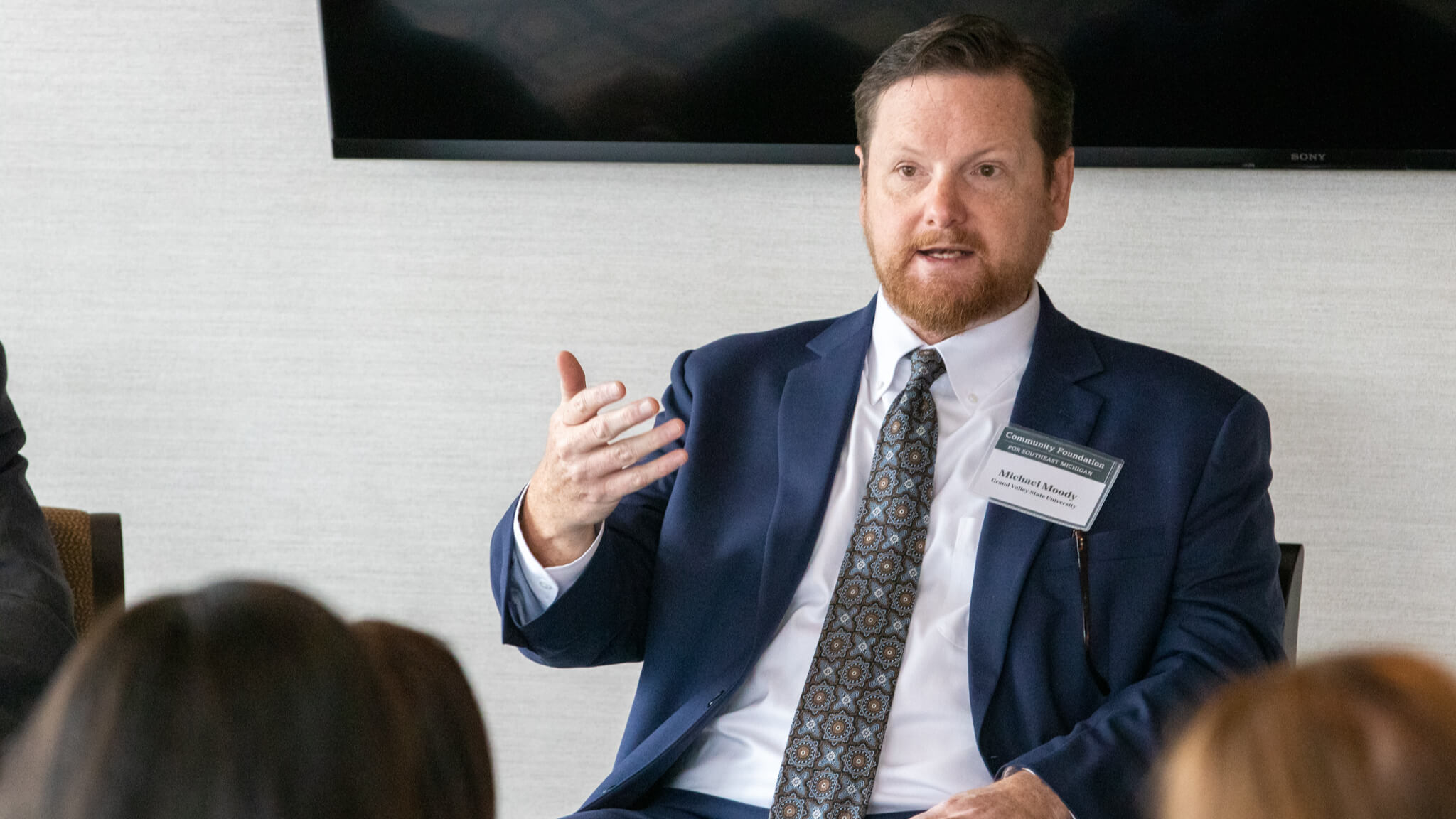 Guest speaker Michael Moody, Ph.D., shared his expertise on the importance of next-generation and family philanthropy with a packed crowd of Community Foundation guests on May 2 at the Detroit Athletic Club.
During the event, Moody presented highlights of his research on the next generation, as well as strategies to engage them. Participants received a copy of his latest book, "Generation Impact: How Next Gen Donors Are Revolutionizing Giving."
Moody noted that while emerging philanthropists often are more innovative and focused on impact, many are willing to honor and continue their family's legacy when they are given room to fit their own goals into the family story. He encouraged the audience to nurture intergenerational conversations about philanthropy and offered best practices for engaging with next-gen donors, including: Start building relationships with them now, ask about their values, be a source of learning, and encourage peer connections among next-gen family members.
As we witness the most significant intergenerational wealth transfer in history, "It is in all of our interests to help (the next generation) become the donors we want them to become," Moody said.