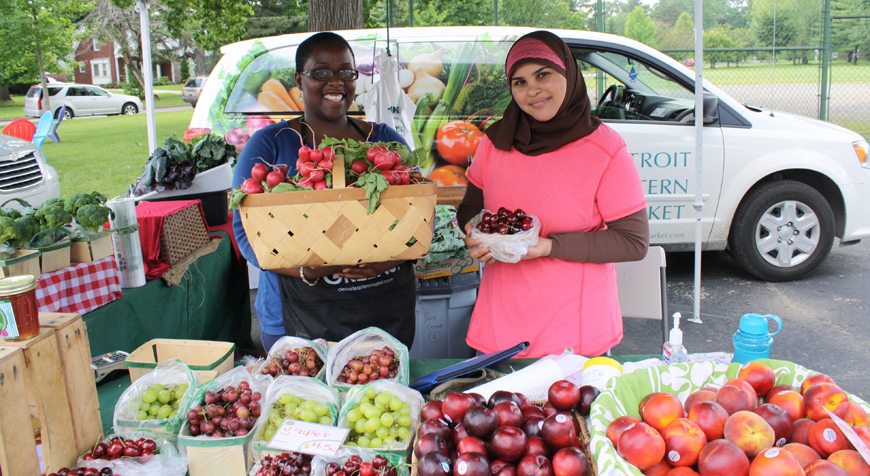 The Northwest Detroit Farmers' Market, operated by the Grandmont Rosedale Development Corp., is the highest-grossing neighborhood-based market in Detroit, attracting more than 300 shoppers each week. A $10,000 grant from the DMC Foundation will help the market's reach and introduce a variety of health screenings and education programs to enhance community health. Shuttle transportation to the market and its programs is a key component of the plan.
The Northwest Detroit Farmers' Market will organize screenings for common chronic conditions such as diabetes and hypertension, offer weekly physical activities such as yoga and stretching, and host cooking demonstrations, lessons on canning and preserving fruits and vegetables, and gardening workshops.
Partners in the program include nonprofit organizations such as the DMC Sinai-Grace Hospital, Gleaners Community Food Bank, Double Up Food Bucks, The Greening of Detroit and the Michigan State Extension Service.