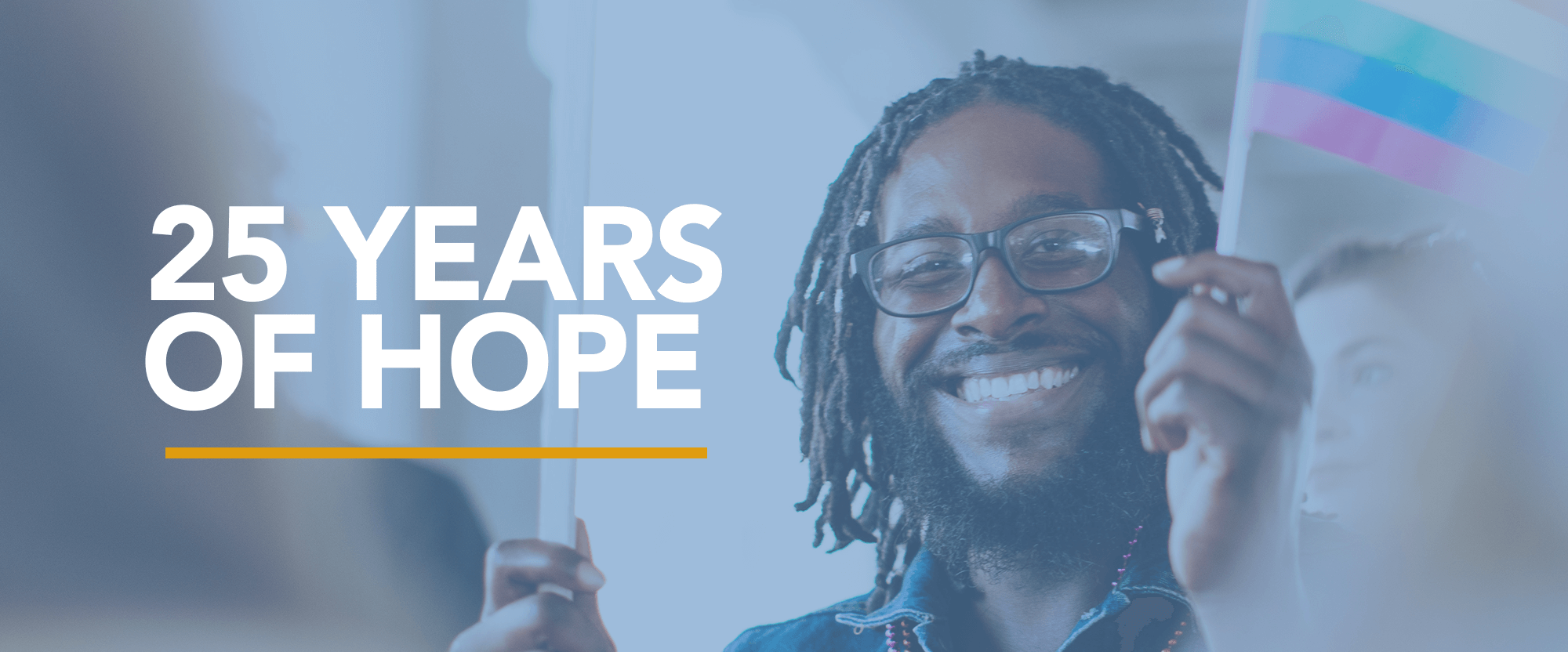 A letter from Mariam Noland, President of the Community Foundation for Southeast Michigan
When the HOPE Fund began in 1994, few mainstream agencies offered LGBT-friendly programs, and fewer entities were providing financial resources to support the work. Taking a stand for our LGBT community was a radical—and rare—move, but it was one we did not hesitate to make. The HOPE Fund was the first partnership in Michigan between the LGBT community and a significant, mainstream philanthropic foundation. Twenty-five years later, we're one of the oldest funds of its kind in the nation.
Placed within the Community Foundation for Southeast Michigan, the HOPE Fund remains both an important component of the Community Foundation's work and the region's entire LGBT community, from youth to seniors. Today, more than $3 million of endowment has been secured for grantmaking and related efforts; 155 grants have supported a range of issues and programs.
As the HOPE Fund has become a shining example to organizations nationwide, the programs and organizations serving southeast Michigan's LGBT community have grown more responsive to the changing needs and more creative in meeting those needs. Agencies have used HOPE Fund grants as leverage for attracting additional funding from individual donors, corporations, and other funders. The HOPE Fund has supported capacity-building for LGBT agencies, community outreach and awareness work, and meaningful collaborations among LGBT agencies to create greater impacts on the community. It has also supported efforts that have increased the effectiveness, voice, and visibility of Michigan's LGBT community.
For all of this we're proud and grateful. We must continue to support the LGBT community. We've done it before, we'd do it again, and we'll keep doing it for the next 25 years—and beyond.