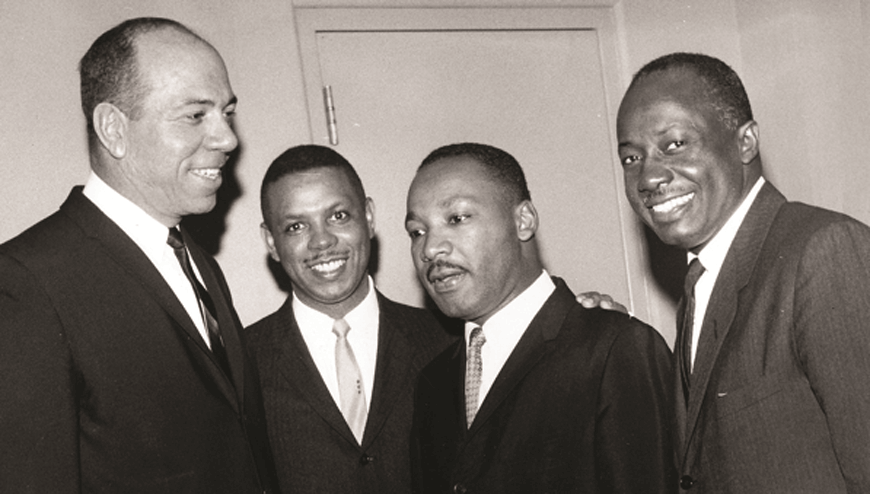 Stories of individuals whose gifts help us make significant investments in our community
One of our most important tasks as a community foundation is to build a permanent source of community capital that will benefit the residents of southeast Michigan in perpetuity. We manage and invest endowments in a way that fulfills the charitable goals of our supporters and does the most good for our region.
Over the years, many generous individuals have made permanently endowed gifts to the Community Foundation. As these funds grow, they generate capital that allows us to make grants and investments throughout the community. Here are a few stories of individuals whose gifts help us make significant investments in our community each year.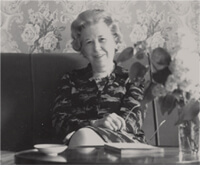 The Community Foundation's first bequest came from Elizabeth M. Wight. Her generosity has touched the lives of thousands of residents of southeast Michigan who deal with hearing loss and visual impairment. Mrs. Wight herself experienced these problems during her final years, and this inspired her to provide for others in similar circumstances. Mrs. Wight's gift has grown over the years, allowing us to make grants totaling more than $900,000.
Raymond C. Smith was a friend and donor with deep roots in the region. His father's family established the Peter Smith & Sons Grocery company in 1856 in the historic Central Market Shed. Smith attended the University of Michigan and served in both world wars, then spent his career at the Detroit Trust Company and later as president of Conrad Smith Realty Company. Mr. Smith established a private foundation in 1954 as a way to share his good fortune. He worked closely with the Community Foundation in the years before his death in 1994 and entrusted his foundation to us to administer as the Raymond C. Smith Foundation Endowment Fund. The Smith Fund has a broad charitable mandate to benefit activities in the region and the city of Detroit. The fund has provided more than $4.6 million through nearly 150 grants.
Eugene A. Howe was a regular visitor to the offices of the Community Foundation, stopping by for a cup of coffee and something to eat. He was a familiar sight along the Cass Corridor, living on the street and riding his bicycle to and from soup kitchens, churches and shelters. We were surprised when Mr. Howe asked us to call his lawyer to set up a fund at the Community Foundation. When he passed away in 1992, a gift came to us from his estate with the request that we use the funds to help homeless people in his memory. Thanks to careful investment and the growth of the Community Foundation's assets, Eugene A. Howe's bequest has helped countless homeless individuals.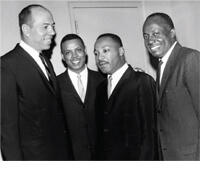 Otis M. Smith was the first African American to serve on the Michigan Supreme Court and the first to be named a corporate officer of the General Motors Corporation. During World War II he served as a journalist attached to the celebrated all-African American Tuskegee Airmen. But he never forgot his roots in Jim Crow-era Memphis or the single mother who sacrificed opportunities herself in order to help him achieve great things.
In establishing his charitable legacy, Judge Smith honored his mother Eva Smith Grant by establishing a scholarship fund for single mothers seeking to obtain college degrees at Wayne State University, the Judge's alma mater the Columbus College of Law at Catholic University of America and the University of Michigan. His endowment gift has supported 77 scholarship awards to single mothers who have attained bachelors, masters, PhD, law and medical degrees.
Many donors come to us through the suggestion of their professional advisors, seeking to maximize the benefits and impact of their charitable giving. Wanda Tkachik is a wonderful example. She came to the Community Foundation for advice about how to establish a fund that would honor the memory of her family. Like many donors, she had some ideas about the charities she wished to support, but she also looked to us for recommendations of nonprofits doing excellent work.
Mrs. Tkachik and her family had an interest in aviation, so she designated a portion of her fund to support the aviation training program at Eastern Michigan University. Based at the historic Willow Run airport in Ypsilanti, the Eagle Flight Center trains pilots, aviation managers and dispatchers for high-demand careers at airports and airlines across the country.
Like individuals, nonprofits can establish endowment funds as a way to help donors support their mission for the long run. These funds provide a constant and dependable source of funding in good times and challenging times. The Community Foundation has devoted great effort to educating the community about the value of endowment and planned giving over the years, and we are pleased to note that 190 nonprofits hold endowment funds with us.
Equality Michigan, the only statewide anti-violence advocacy organization serving Michigan's LGBT communities, received a large estate gift this year. In February, Dr. Henry Messer, the founder of the Triangle Foundation, which merged with Michigan Equality in 2010 to form Equality Michigan, passed away at the age of 86. His estate plan included a $2 million gift to the Equality Michigan Endowment Fund at the Community Foundation. A lifelong LGBT activist and community leader, Dr. Messer wanted to ensure that the important work of ending discrimination and meeting the needs of the rapidly changing LGBT movement would continue.
Faith in Action, a faith-based community assistance program in Chelsea and Dexter, established an endowment fund at the Community Foundation this year. Faith in Action volunteers provide a host of services to neighbors in need, including an emergency food pantry, financial assistance with utilities and advocacy.