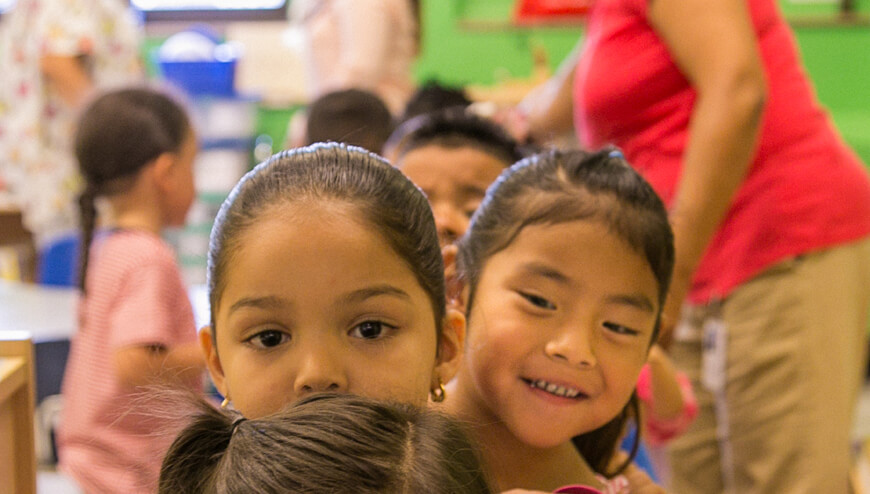 A One-of-a-Kind Collaboration
A one-of-a-kind collaboration among eight regional foundations, housed at the Community Foundation, will grant more than $4 million over two years to support high quality Head Start services in Detroit. The Southeast Michigan Early Childhood Funders Collaborative created the Detroit Head Start Early Childhood Innovation Fund to leverage and support a $48 million federal investment in Head Start programs in Detroit. This funding opportunity allows organizations to provide a comprehensive, seamless birth-to-5 Early Head Start and Head Start program, including programs for expectant families.
The Southeast Michigan Early Childhood Funders Collaborative invited the agencies to submit grant requests for innovative, data-driven programs that will
improve outcomes for Detroit children and families.
On September 9, the first round of grants — totaling nearly $2 million — was awarded. Here is the breakdown by organization:
STARFISH FAMILY SERVICES – $750,000 for Head Start preschool services to nearly 1,300 children and families, including home-based services for infants and toddlers and pregnant women. The grant will cover implementation of a new curriculum, assessment and screening developed by HighScope.
MATRIX HUMAN SERVICES – $668,392 for Head Start services at 26 Detroit locations and nine programs in Wayne, Oakland and Macomb counties. Their work will include home visitations and parent coaching, teacher training, HighScope curriculum implementation and the integration of social services into its Head Start locations.
SOUTHWEST COUNSELING SOLUTIONS – $75,000 to support two community-based doulas — pregnancy and early infancy coaches — to provide birth and parenting support to pregnant women and new mothers. This is the first program of its kind to reach out to low-income mothers with doula services.
NEW ST. PAUL TABERNACLE – $300,000 to implement evidence-based tools and professional staff development in its Early Head Start and Head Start programs
serving 88 infants and toddlers, 475 preschoolers and 20 pregnant women. The center will introduce HighScope curriculum and an Oral Education Series, Prenatal Education Workshop and Living Arts teacher training and family enrichment workshops.
METROPOLITAN CHILDREN AND YOUTH INC. (also known as United Children and Families) – $190,000 to support services for 512 children and their families, including prenatal care, full-day, full-year infant and toddler programs, and create spots for 210 additional children in their preschool programs. The grant will also support formative assessment, professional development for teachers and enhanced data gathering, tracking and reporting.
The programs proposed by the winning applicants will promote stronger outcomes for poor children and support economic revitalization in the city. A wealth of economic research shows that smart investments in early childhood education are proven to fight poverty by delivering strong academic, social, and economic outcomes not just for children, but for their families and communities where they live.
Research from University of Chicago economist and Nobel laureate James Heckman, for example, has shown that every dollar invested in high-quality early childhood programs for disadvantaged children shows a 7 to 10 percent per year return on investment, based on increased school and career achievement as well as reduced costs in remedial education, health and criminal justice system expenditures.