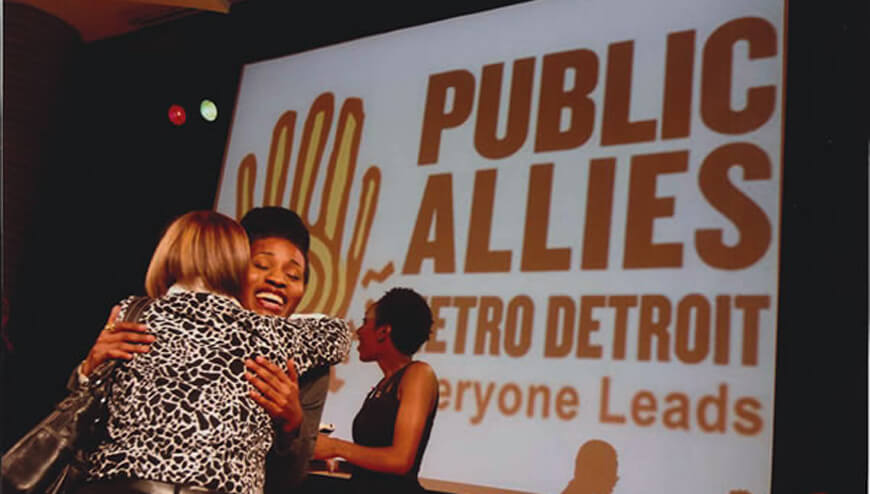 Nonprofit leadership and civic engagement are important themes in our work at the Community Foundation. We are always on the lookout for programs and initiatives that teach and motivate citizens to make a difference in their communities.
That's why we were pleased to support the University of Michigan–Dearborn and the Michigan Nonprofit Association in bringing the well-regarded national program Public Allies to metropolitan Detroit. Public Allies identifies talented young adults ages 18-35 and matches them with 10-month, full-time paid apprenticeships at nonprofits and key public agencies.
While supporting the work of the organizations they serve, each public ally receives valuable practical experience, exposure to community leaders and an educational stipend at the conclusion of their service. Participation in the program does not require a college degree, making it an excellent opportunity for young people to build a career in public service regardless of their level of educational attainment.