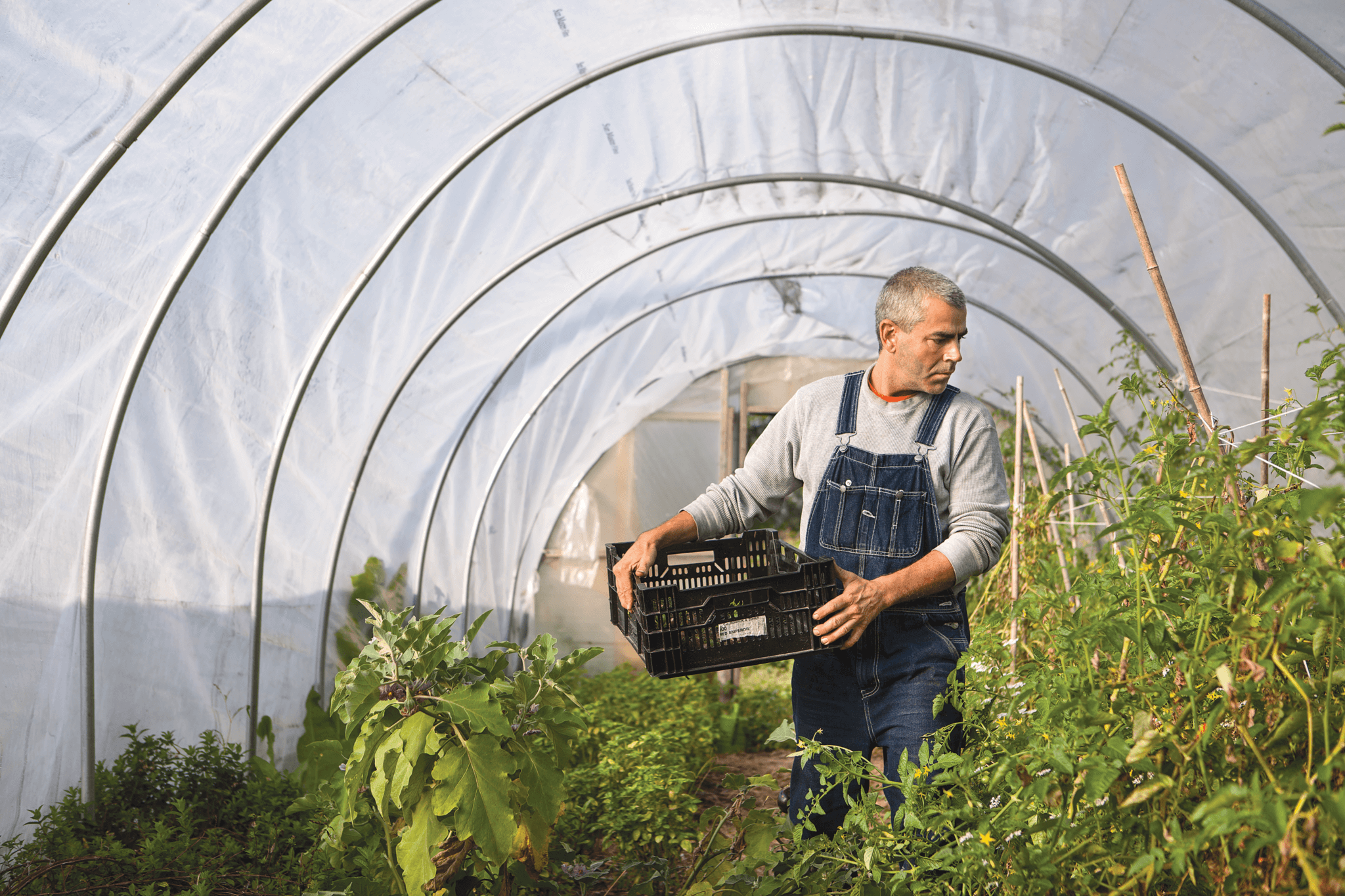 This story first appeared in the Spring 2019 REPORT Newseltter
The health of a community is often determined by the social conditions of its residents — where they live, work, and play. It is impacted by social supports such as access to food, education, jobs, health care, recreational activities, and transportation.
As an institution that connects resources, experts, community leaders, donors, and nonprofits, the Community Foundation is positioned to positively impact the factors that affect the region's health and well-being. The Foundation intimately understands the region, supports and executes solutions, measures impact, and influences future initiatives.
The Community Foundation has invested more than $55 million in health and well-being initiatives and organizations since its inception in 1984, with more than $3 million in 2018 alone. These investments have addressed social determinants of health such as access to healthy food, and trails and safe spaces for outdoor activity.
With more than 780,000 children and seniors in the region struggling with food insecurity, the Foundation has supported organizations working to improve healthy food access for everyone. Among these organizations is Gleaners Community Food Bank, which received funding to evaluate the impact of making nutritious food available to low-income participants in a diabetes prevention program. Other supported projects include a Groundwork Center for Resilient Communities program to purchase locally grown food. Groundwork's goals include building a strong local food system that keeps money local, promotes health, and preserves farmland. Its largest farm-to-school program, 10 Cents a Meal for School Kids & Farms, provides matching funds for schools to purchase Michigan-grown fruits and vegetables.
Improving and Maintaining Parks
The Community Foundation also provides support for improving and maintaining parks throughout the region's seven counties. Parks promote healthy lifestyles, decrease crime, and increase interactions — all leading to more vibrant, healthy communities. Access to outdoor spaces and trails is also key to addressing medical conditions such as obesity, diabetes, and heart disease.
The city of Chelsea received support to design improvements to Letts Linear Park, with the goal of providing access to a non-motorized path and linking city parks, an elementary school, and a larger network of trails. The Huron River Watershed Council received funding in 2017 to explore the feasibility of removing an outdated dam at the Peninsular Dam Park in Ypsilanti, in order to reduce blight and revitalize the area — increasing recreational, economic, and cultural opportunities.
Addressing the Opioid Crisis
In addition to helping improve access to healthy foods and revitalize parks and trails, the Community Foundation is addressing other important community issues including the opioid crisis in the state and particularly in southeast Michigan.
In 2017, nearly 2,000 people in Michigan — 857 in Wayne and Macomb counties — died from opioid overdoses. In July, the Community Foundation took part in a statewide public and private collaborative that funded the efforts of community organizations working to reduce opioid deaths and providing resources to improve treatment. The collaboration includes the Michigan Health Endowment Fund, Blue Cross Blue Shield of Michigan, the Blue Cross Blue Shield of Michigan Foundation, the Ethel and James Flinn Foundation, the Superior Health Foundation, and The Jewish Fund.
In December, the State of Michigan joined the effort with a contribution of $2 million to help expand the group's work. The new effort calls for the use of medication-assisted treatment in hospital emergency rooms, counseling, and a seamless transfer of patients from an emergency room to a physician's care, to avoid a lapse in treatment. Grant recipients will be announced in the spring of 2019.
These are just some examples of how the Community Foundation is working to improve health and wellness throughout the region.