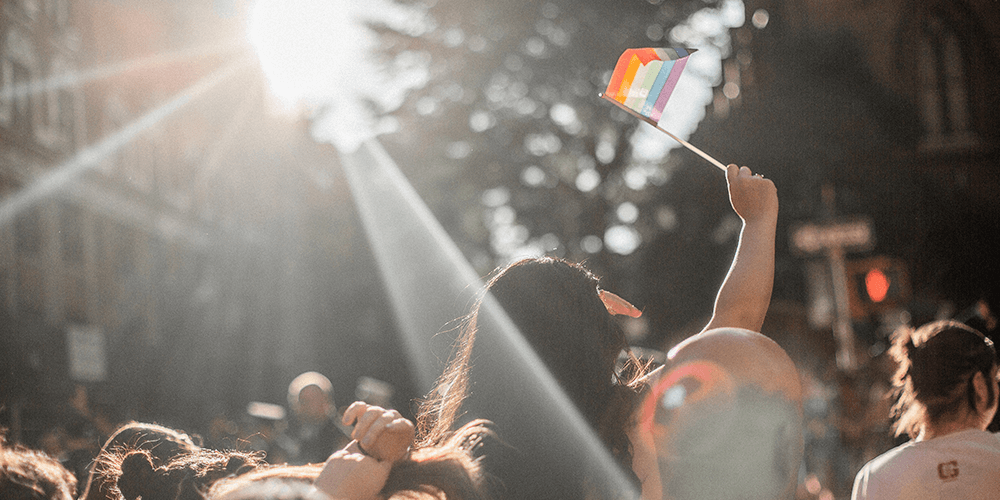 Throughout its 25-year history, The HOPE Fund has helped a variety of organizations at different stages in their development. Since its inception in 1994, the fund has assisted budding organizations in getting off the ground and developing roots in the community. It's also helped long-established organizations boost performance and improve their capacity to serve as national leaders in the LGBTQ+ space.
Today, the fund continues to assist organizations both new and old, large and small, in their efforts to serve and connect with new audiences.
Recently, three organizations received grants to engage with youth, volunteers, voters, and other key groups that have previously been underserved in the region:
Affirmations
Founded in 1989, Affirmations is metro Detroit's largest LGBTQ+ community center and one of the 10 largest LGBTQ+ community centers in the country. The organization delivers a holistic array of programs and services, while providing a welcoming space for metro Detroit's LGBTQ+ community to grow, learn, and feel fully supported.
A recent $25,000 grant will be used to rebuild and grow the organization's network of volunteers who support the organization, including youth.
The grant will be used for three primary purposes:
Grow Affirmations' guest service volunteer program, which will allow the organization to increase hours of operation.
Re-establish a toll free Helpline program, which allows for immediate crisis interventions.
Staff the newly-created Aff Angels Program, which will provide culturally sensitive general assistance to LGBTQ+ seniors who need help with tasks such as grocery shopping, meal prep, or picking up medications.
Equality Michigan
Originally formed as the Triangle Foundation in 1991 (the same year as The HOPE Fund), Equality Michigan works to achieve full equality and respect for all Michigan residents, regardless of sexual orientation, gender identity or gender expression.
The group's $25,000 grant will be used to build an Integrated Voter Engagement program (IVE) that will encourage the involvement of the LGBTQ+ community in the upcoming election cycle and beyond. A nonpartisan initiative, IVE – a program that is currently being piloted in Kalamazoo — works to engage historically underrepresented populations in policy, systems change, and the democratic process.
Ruth Ellis Center
In the past, the Ruth Ellis Center (REC) has focused primarily on serving gay and bisexual men, trans women, and men and health issues related to HIV/AIDS.
Recently, however, surveys conducted by and feedback from the recently formed Lesbian/Queer Community Advisory Committee have indicated that young lesbian and queer women and girls are dealing with issues that require the REC to expand its services to meet the needs of this unique population.
REC will use a grant of $25,000 to establish the Center for Lesbian and Queer Women and Girls and assist in capacity building for a new, full-time program manager position.
Along with other grants made throughout the year, the funds distributed to Affirmations, Equality Michigan, and the Ruth Ellis Center demonstrate the utility of The HOPE Fund in engaging new and larger audiences and building inequality in our region.
Please consider making a gift to The HOPE Fund so that it can continue to support the LGBTQ+ organizations connect with new populations.