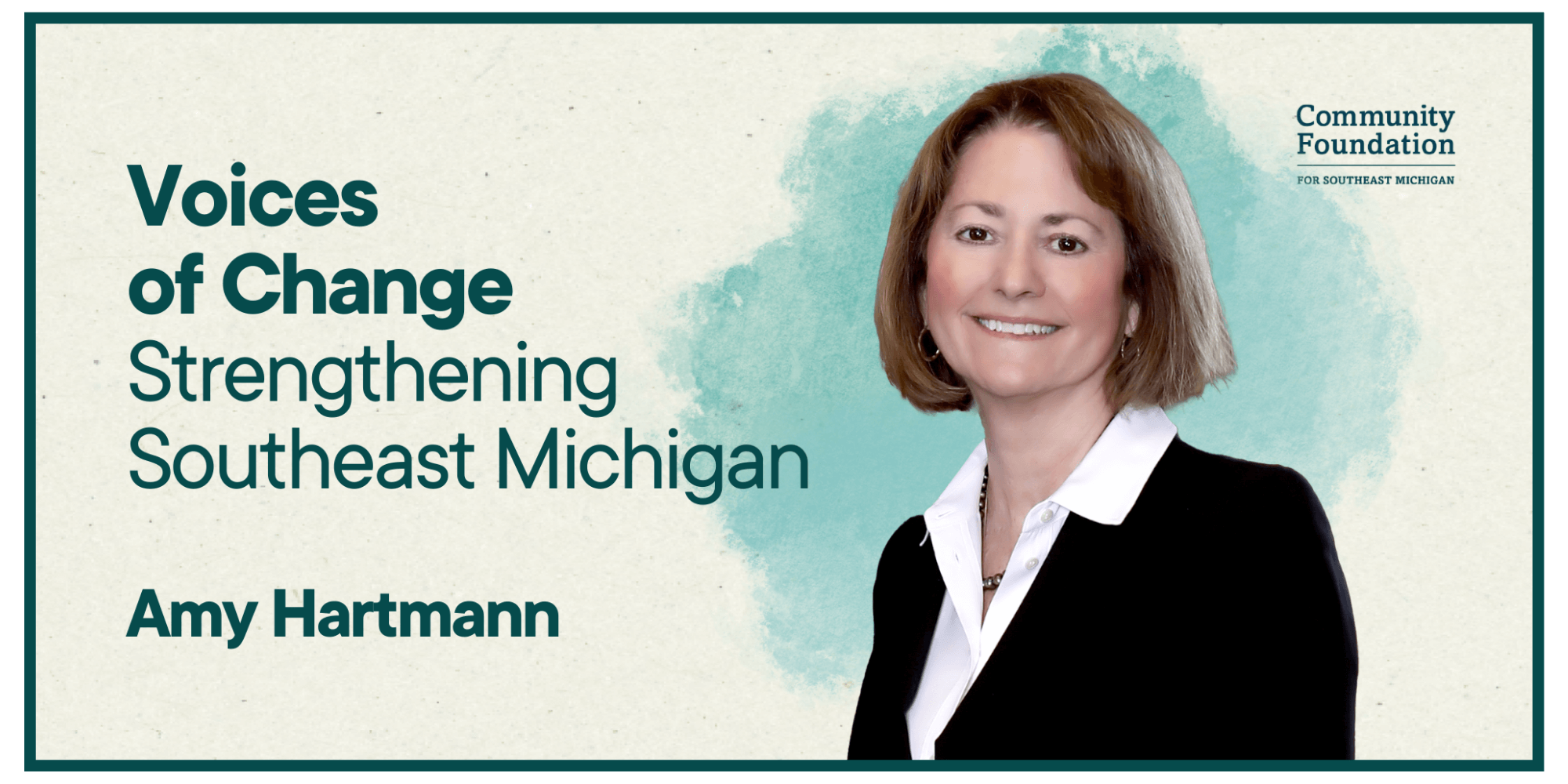 Attorney Amy Hartmann

discusses

the importance of

supporting

the Community Foundation's Now and Forever Fund

 
For years, my law partner Nancy Nihem and I have had the privilege of collaborating with the Community Foundation for Southeast Michigan to assist our clients with philanthropic planning. We've witnessed firsthand the incredible work the Community Foundation does and firmly believe in the importance of supporting its operations endowment to ensure the continued success of the foundation's mission. Its unwavering commitment to enhancing the lives of people in our region is inspiring. As a member of the Community Foundation's Legal Financial Network, I've had the privilege of being a partner in the organization's dedication to permanent, positive change in the region. 
Collaboration for a brighter tomorrow
At our law firm, we often work with individuals who have opportunities to make a significant impact on their communities through philanthropy. Whether it is clients selling their businesses, retirees with substantial assets, or families who have accumulated wealth over the years, many of our clients are eager to incorporate charitable giving into their tax and estate planning.
The Community Foundation for Southeast Michigan has been our trusted partner when creating philanthropic plans for our clients. Their willingness to collaborate and provide invaluable assistance in these matters is energizing and rewarding as it strengthens our relationship with our clients and our communities. We have even had the privilege of hosting the Community Foundation Donor Services team at our offices, allowing us to present the latest in charitable giving opportunities to our clients alongside their other professional advisors to provide comprehensive wealth planning.
Innovative solutions and endless opportunities
What sets the Community Foundation apart is the organization's unwavering commitment to innovation. The Community Foundation does not stop at providing financial support. It actively seeks out creative solutions to address the unique challenges facing southeastern Michigan. The Community Foundation's dedication to creating positive, permanent change is evident through its various programs, initiatives and partnerships.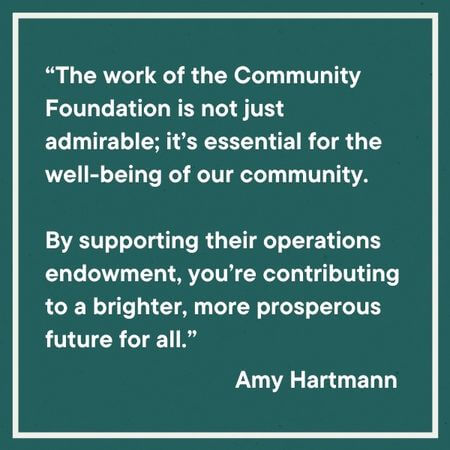 When you support the Community Foundation's Now and Forever Fund, you are investing in the future success of those programs, initiatives and partnerships and the new ones that come along throughout the years. You are ensuring that generations to come will benefit from the impactful work the Community Foundation does today as well as what it will be able to do in the future.  
Supporting the Community Foundation's Now and Forever Fund is a powerful way to leave a legacy of kindness and compassion. 
I am incredibly proud to play a small part in the activities of the Community Foundation for Southeast Michigan. The work they do is not just admirable; it's essential for the well-being of our community. By supporting their Now and Forever Fund, you are also contributing to a brighter, more prosperous future for all. 
I invite you to become an advocate for positive change, and ensure that the Community Foundation continues to thrive. Together, we can make a lasting impact on southeastern Michigan and create a legacy of giving that will inspire generations to come. 
Thank you for your commitment to the community, and for your support for this vital organization.