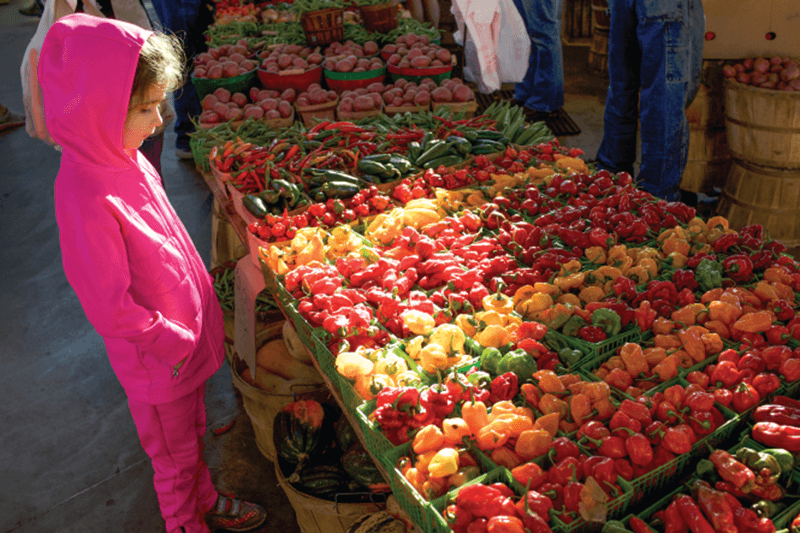 Everyone knows how much fun Detroit's Eastern Market is on a bright summer Saturday—but did you know how exciting it gets on a Tuesday?
Healthy Food Connect grantee Eastern Market is teaming up with partners Riverfront East Congregational Initiative of the Michigan Roundtable for Diversity and Wayne State University Center for School Health to make its Tuesday markets even better. Starting June 6, its new youth and senior transportation program will bring four busloads of local seniors and children to the market every Tuesday.
This isn't just shopping, either: Older adults enjoy low-impact exercise classes likes morning stretches and low-cardio Zumba, and kids love getting history lessons about the 126-year-old market and snacking on the dishes, like cinnamon apples, prepared in cooking demonstrations.
"They have fun exploring the market. We're giving them entertainment and choice about what they want to eat. They feel like they're getting a piece of independence," Eastern Market program manager Lonni Thomas said of the students. Seniors "love that they can come be active."
The funding has allowed Eastern Market to revitalize programs that had lost funding (such as a relationship with a local senior home whose residents the Market used to bus in) as well as deepen existing relationships (as with DPS groups who would come for tours). The market is also expanding its outreach, coordinating with an organization that supports elderly refugees to bring them to the market, too.
"The awesome part about having this grant is that we can show these organizations that [the market] is an activity," Thomas said. "It's all-around pleasurable."
Healthy Food Connect seeks to improve health for children and seniors throughout southeast Michigan by connecting them to the people, places, programs and services necessary to ensure they have nutritious food options every day.