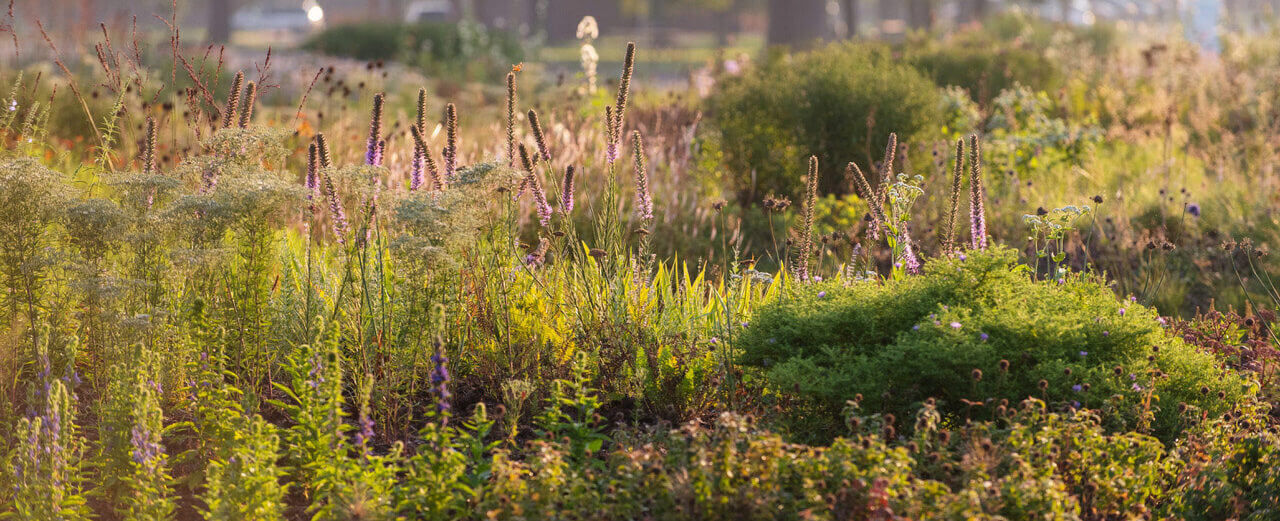 A Love Letter From Detroit Leads to Endowment for the Garden
Oudolf Garden Detroit started with a "love letter from Detroit" to renowned Dutch landscape designer Piet Oudolf, co-authored by Garden Club of Michigan President Maura Campbell and Jean Hudson, wife of Community Foundation founding chairman, Joseph L. Hudson, Jr..
Jean knew that ongoing support was essential to the success of the Garden so asked the Community Foundation to hold the endowment fund. She understood that by partnering with us, Oudolf Garden Detroit will have the resources needed to keep the garden blooming and beautiful for future generations to enjoy.
A History of Investing in Public Spaces
Supporting the development of public spaces like Oudolf Garden Detroit is an important area of focus for the Community Foundation.
We believe in the importance of public spaces as they connect people with nature and each other while building and energizing the communities that access them.
For decades, the Community Foundation has invested in projects and organizations such as the GreenWays Initiative, the Dequindre Cut, The Riverfront Conservancy, and the new Great Lakes Way initiative.
We are proud to partner with Oudolf Garden Detroit to assist in its development and maintenance with an agency endowment.
Agency Endowments Meet Future Needs
Establishing a permanent, revenue-producing endowment is one of the best ways a nonprofit organization can build a stable financial future for its work. An agency endowment fund like the one that Oudolf Garden Detroit has at the Community Foundation can provide financial security to those taking on new challenges or those looking to fund new opportunities as they arise.
As an agency endowment partner, the Foundation relieves the agencies expense of in-house administration. We offer customizable ads, the ability to solicit online donations, and handle all gift processing, investment management, record keeping and audits. We also offer assistance with major or planned gifts.
An agency endowment fund offers donors an avenue to support their favorite cause in perpetuity and leave a lasting legacy.
If you are interested in learning more about how your organization may benefit from an agency endowment fund at the Community Foundation for Southeast Michigan, call 313.961.6675 or use the form below to contact our Philanthropic Services team.