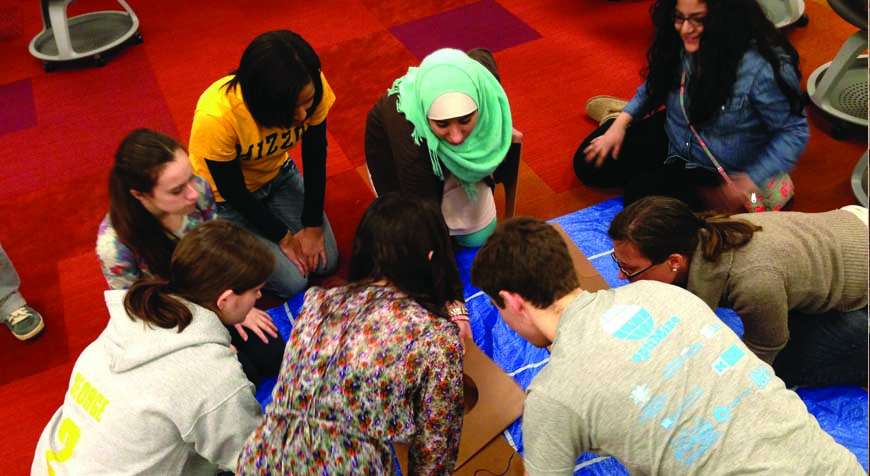 Training and Research Helps Develop Youth Today into Leaders of Tomorrow
How do we best foster civic engagement and community service among young people? What are their interests and needs, and how do they differ from those of other age groups? What do teens and young adults want for their communities, and how do we help them grow into the kinds of leaders who can realize their vision and empower others?
At the Community Foundation, we've been deeply involved with these questions over the past several years, working with hundreds of young people and national experts in youth empowerment to find answers.
In 2012-13, together with the Dorothy A. Johnson Center for Philanthropy at Grand Valley State University, we brought some of the leading practitioners to southeast Michigan for a training series dedicated to helping youth-serving nonprofit organizations and their staff understand and refine best practices for developing young volunteer talent in their organizations and giving them a meaningful voice.
The series, Building a Culture of Excellence: Youth Leadership Best Practices Training, touched more than 500 people who attended the 10 day-long trainings and workshops and hundreds more who viewed hour-long video highlights and online course work we produced to take back to their boards, volunteers and donors. High-quality one-on-one coaching was also provided by the Johnson Center staff to the organizations that attended.
Post-training research revealed that many of the participating nonprofits changed their policies, practices and cultures to better accommodate the contributions and ideas of young people.
This spring, a diverse group of young people took the next step in making our region a better environment for youth. With support from the Community Foundation, a group called the Metropolitan Youth Policy Fellows surveyed more than 1,100 of their peers on social justice issues and civic engagement. They share their findings in a video.
At a Youth Policy Summit on Sept. 9, the Metropolitan Youth Policy Fellows convened young people to teach them how to apply for grants for projects that take action on survey findings. The Community Foundation will make grants ranging from $5,000 to $10,000 to programs and projects that improve the quality of life for young people and their communities.
For more information contact Katie Brisson, Vice President, Program at 313.961.6675.