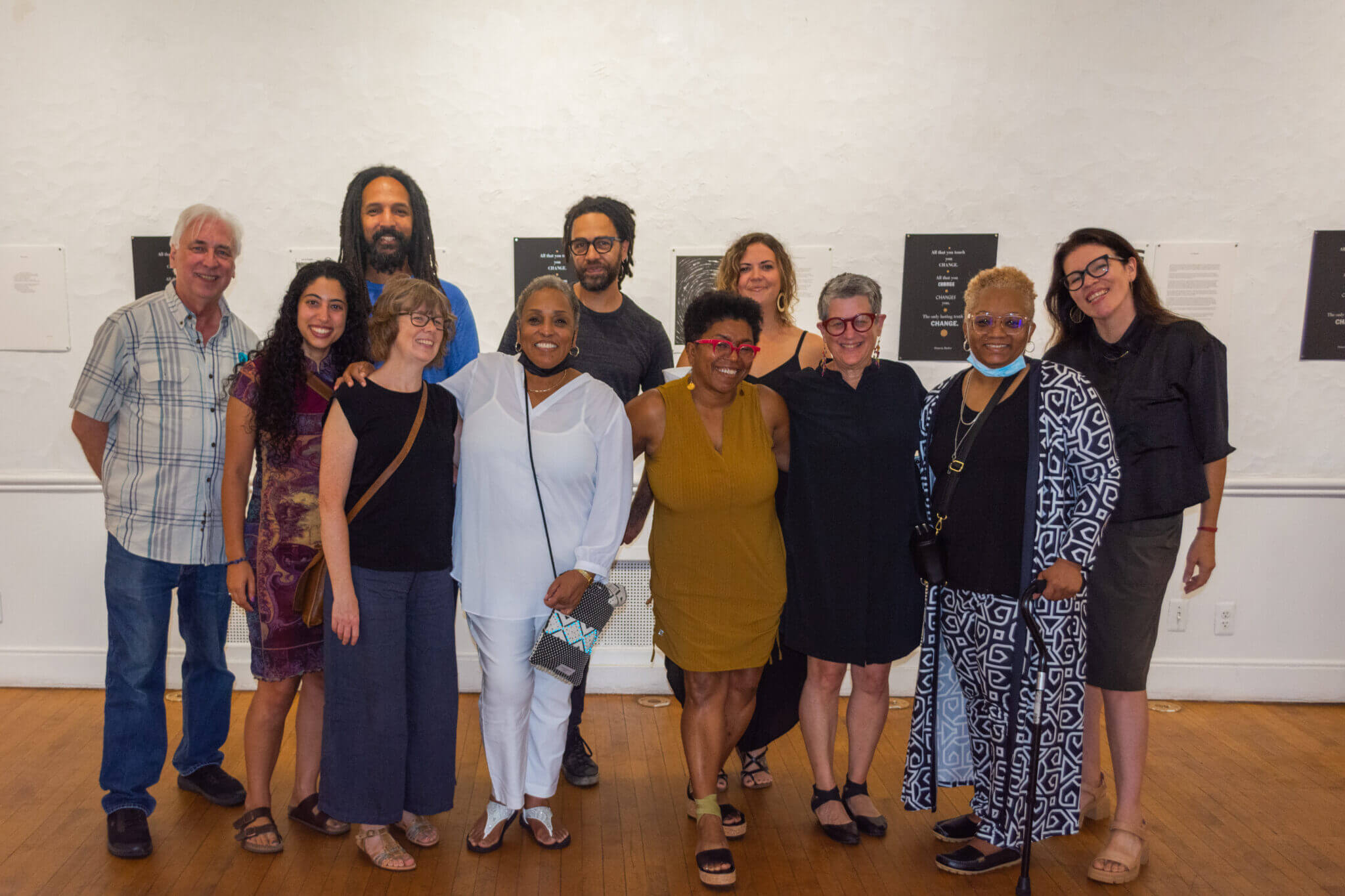 "All that you touch, You Change. All that you Change, Changes you. The only lasting truth is Change." – Octavia Butler
These were the guiding words for "We exChange: An Assemblage of Possibilities," an artistic collaboration put on by Detroit-based community letterpress printshop Signal-Return. 
"We exChange" — supported by the Community Foundation for Southeast Michigan — challenged a dozen visual and literary artists to explore the meaning of change in a time of chaos, offering an opportunity to reconnect and engage during the widespread isolation of the COVID-19 pandemic.
The project was conceived by visual artist and Signal-Return Director Lynne Avadenka and writer Nichole Christian. 
"We exChange" put a modern spin on the French surrealist game, Exquisite Corpse, in which collaborators add their contributions to a single composition in sequence. 
In the "We exChange" version of this exercise, artists responded to sci-fi author Octavia Butler's words about change through art, shared their work with other artists in the project, then created new pieces after drawing inspiration from the work of their collaborators. 
The finished product is a suite of works displayed at The Scarab Club in Detroit, showcasing the artists' collective blend of ideas, approaches and work into unplanned and unimagined joint creations. 
The project embodies the Community Foundation's commitment to strengthening the programming and capacity of arts and culture organizations throughout southeast Michigan, in particular those that are innovating during the COVID-19 pandemic. 
'It's been life-saving'
For literary artist Tawana Petty, "We exChange" was a restorative experience. 
Initially, Petty planned to tackle the theme of change by channeling her experience throughout the COVID-19 pandemic.  
Instead, just after starting her work with the collaboration, she suffered a serious ankle injury that resulted in a loss of mobility. 
"My life changed drastically," Petty said. "Being part of this process — talking about change, writing about change, having to live through a drastic change in my health — I think if I hadn't been part of this project, I would've sank into a dark space." 
A poet since the age of seven, Petty said she struggled  with how to create collaborative art during the pandemic. Her experience with "We exChange" felt like a respiriting. 
"An artistic community is a survival mechanism," she said. "I felt like it broke the isolation that is so easy to feel, especially when you're in your creative process. It made you remember that there are so many others out there trying to put something beautiful into the world." 
Impacting an audience
As visitors explore the "We exChange" exhibit, headphones hanging on the walls allow them to listen to a change practice  — a meditation or thought exercise meant to inspire participants to experience change right in the gallery. 
Audio producer Zak Rosen recorded sound installations for the exhibit's 10 audio stations, which allow visitors to scan a QR code or connect their own headphones via Bluetooth to interact in real time. 
The project's goal was to reach beyond the artists and inspire each audience member to consider the concept of change in their own way. 
"I'm hoping that they can tap into a level of empathy and do some self-reflection on the ways that everyone has changed," Petty said. "None of us escaped these last several years unscathed on some level.  
"If they're having a bad day and walk into the exhibition, they walk out feeling respirited or at least opened up to the opportunity of respiriting." 
"We exChange: An Assemblage of Possibilities" will be exhibited at The Scarab Club until Oct. 1, 2022. A gallery talk with the artists and project leaders will be held at 6 p.m. Thursday, Sept. 22.
Listen to the audio trailer for "We exChange: An Assemblage of Possibilities" created by Zak Rosen:
Participating artists
Essayist 
Audio 
Visual 
Taurus Burns

 

Judy Bowman

 

Simone DeSousa

 

Karianne Spens-Hanna

 

Jerome Patryjak

 
Literary 
Justin Rogers

 

Lujine Nasralla

 
Kristin Palm

 

Tawana Petty

 

Billy Mark

 

Anna Clark