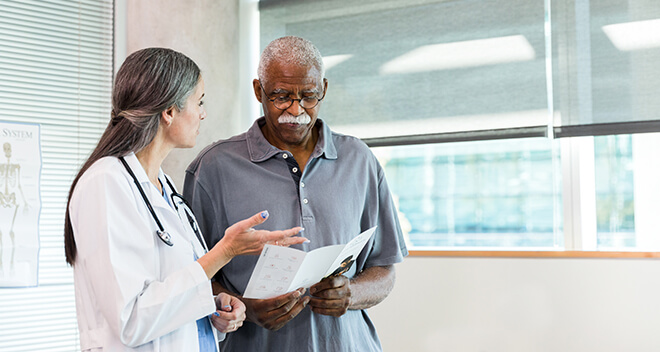 Opioid overdose deaths for Black people surpassed that of whites in 2020 for the first time in more than a decade, according to a 2022 JAMA Psychiatry research paper. Inequities are also reaping devastating effects statewide, mimicking the national landscape. "Black residents comprise 14 percent of Michigan's population but account for over 21 percent of the opioid overdose deaths," according to Marshalle Favors, Director of Community Engagement for New Detroit, a coalition of leaders working to achieve racial understanding and racial equity in the metro area.
Though many factors contribute to this harsh reality, race-based disparities in care and access to gold-standard medications for opioid use disorder (MOUD) stand out as leading causes. In response, New Detroit collaborated with the Community Foundation for Southeast Michigan's Michigan Opioid Partnership (MOP) to design Just Care: Equitable Treatment for Patients with Opioid Use Disorder, a pilot program to improve treatment standards for Black people suffering from the disease, with funding from Vital Strategies.
An intervention for providers, the program included trainings on disparities in opioid use disorder (OUD) treatment, patient-provider relationships, racial bias in the healthcare industry, and OUD care and delivery.
"This pilot addressed the treatment and care of Black patients with OUD in healthcare settings but particularly within the emergency room," Favors explains.
The series was a derivative of New Detroit's larger Just Care initiative, which centers on reducing bias and advancing equity at all levels of healthcare.
Curriculum design and implementation
"Finding practitioners to take the training was difficult," recalls Rebecca Irby, Director of Transformational Change at New Detroit. "The Community Foundation put us in touch with Jacob Manteuffel, (Emergency Department Director of Public Health, emergency physician, and an addiction specialist) at Henry Ford Health (Detroit Campus), who helped us recruit participants," Irby continues. Ultimately, the training recruited 25 participants, who were offered a financial incentive—19 physicians and six physician assistants practicing in the health system's emergency department.
The curriculum introduced an understanding of OUD from a racial and cultural perspective by emphasizing historical events that shaped the Black community's mistrust of medical systems, such as the Tuskegee Syphilis Study and the War on Drugs. "As a physician, I thought I was pretty well-informed about some of this history and why there was mistrust among Black people, especially as it relates to drugs," Dr. Manteuffel says.
"The training was eye-opening for me and my colleagues. All of us thought it was extremely well worth the time."
New Detroit also incorporated implicit bias into each aspect of the curriculum. "At the end of the day, the training is about uncovering bias within the healthcare industry and having people recognize more about their bias," Favors shares. This also ensured Just Care: Equitable Treatment for Patients with Opioid Use Disorder met the recently adopted State of Michigan requirement that all professions licensed under the Public Health Code receive at least one hour of implicit bias training for each year of the applicant's license or registration cycle.
Creating and developing the curriculum took New Detroit and the Community Foundation six to eight months, though the actual training occurred over three hours on a single day. Irby explained that arriving at the training intervention was collaborative, requiring assistance from several entities that supported providers' participation.
"I want to uplift the fact that these providers took the time to do the intervention because they realized that understanding how Black people with OUD are treated is something they need to learn more about," she says.
Evaluating impact
The Community Foundation and New Detroit partnered with Johns Hopkins University to design assessment tools for Just Care: Equitable Treatment for Patients with Opioid Use Disorder. "We reviewed the curriculum and developed a set of survey questions to evaluate what providers had learned from the training," says Jason Gibbons, a postdoctoral researcher with Johns Hopkins studying opioid treatment in emergency departments in Michigan. "Our goal was to determine if training helps people reform their thought processes in delivering care."
"We created a baseline survey administered at the beginning of the training, a follow-up questionnaire issued immediately at the end of the training, and another a few months afterward." He and his colleagues reviewed 50 studies on racial bias in opioid and substance use disorders and other clinical diseases to decide what to ask participants. Gibbon's work is part of a more extensive study the university is conducting to measure racial disparities in care for OUD and the dissemination of MOUD to patients of color.
The surveys included multiple-choice and open-ended questions. They asked providers about disparities in care among Black patients compared to other races, perceptions of the lived experiences of Black patients about racial prejudice and healthcare, their comfort levels with talking about issues related to implicit bias and racial disparities, and their relationships with Black patients.
Findings and next steps
Johns Hopkins published the findings in a report scheduled for release this year. "The results more or less showed providers gained new knowledge and perceptions seem to be impacted," Gibbons reveals. "I don't think we observed much change around care processes, but this was a pilot study among 25 providers."
Despite the size, Dr. Manteuffel is interested in learning how the training translates into clinical practice. "Before the New Detroit training, one of my interns did a study about racial disparities and found Henry Ford prescribed buprenorphine to a higher percentage of whites than Blacks, just like in other parts of the country," he admits. "We have an opportunity to see if any changes occurred within the cohort of providers that participated in the training."
From New Detroit's point of view, the findings affirmed the organization's purpose for the training and upheld mission goals. "The attendees acknowledged they have biases they weren't aware of and the need to practice more empathy with Black OUD patients," Favors notes. She also points to participants' increased willingness to discuss race as another significant outcome.
"Learning about implicit bias is important, but what are we doing to grow and learn and promote racial healing within our society? People agreed or strongly agreed that the way New Detroit brings people together creates a safe space to talk about race and promote racial healing."
Beyond expanding Just Care: Equitable Treatment for Patients with Opioid Use Disorder to include additional emergency departments throughout the state, Irby highlights New Detroit's capacity to customize the program to meet the various needs of health systems. "Like the opioid use disorder program we designed for the Community Foundation and Henry Ford Health, we've customized training for McLaren Hospital and Authority Health. We can offer a general anti-bias program but develop initiatives to address disparities, equity, and change that meet local health systems' needs."
Editor's Note: Contact New Detroit at equity@newdetroit.org for additional information on implicit bias trainings.