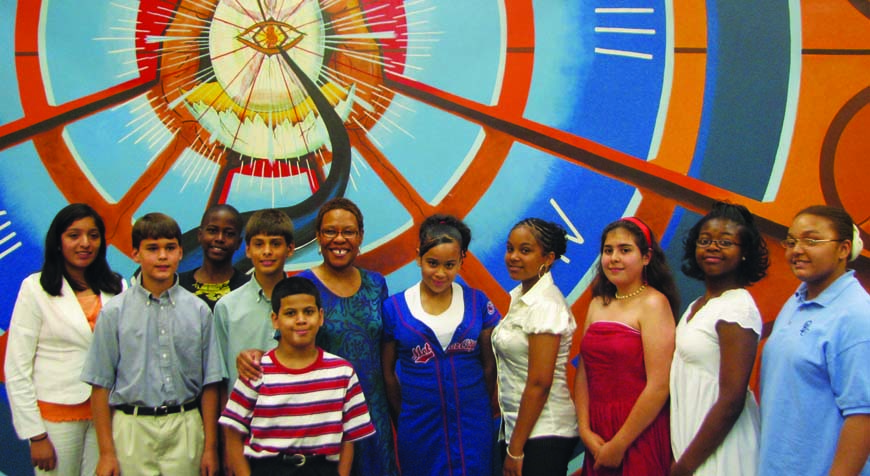 The Sphinx Organization has received international acclaim for its work transforming lives through the power of diversity in the arts. Sphinx fulfills its mission through music education and helping talented young people achieve success in classical music and the performing arts.
Since its 1996 founding in Detroit, its accomplishments include establishing a network of more than 160 Sphinx alumni artists, serving more than 100,000 students in 200 schools nationwide, and reaching millions through live and broadcast performances, such as its Sphinx Competition for young Black and Latino string players.
Sphinx Founder and President Aaron Dworkin formed the organization while he was a graduate student at the University of Michigan. Too often, he found himself the only African American musician in classical ensembles. He noted also a lack of diversity in audiences, and among music students and the composers whose work they studied.
Over time, Dworkin developed programs to engage young minorities in studying and performing classical music and increase their exposure to composers and other performers of color. Today, Sphinx manages a variety of competitions and touring and educational opportunities that are developing a new generation of diverse, talented and globally connected musicians.
The Community Foundation was an early supporter of Sphinx and has continued to invest in the organization and its programs. A recent grant of $150,000 over two years will help Sphinx expand its programming and continue making diversity in the arts a priority in southeast Michigan. Even as the organization expands its influence and outreach nationally and internationally, support from the Community Foundation is helping ensure that its roots and services here remain as strong as ever.
One program, Sphinx Overture, delivers access to music education to the in Brightmoor and Southwest Detroit neighborhoods by providing free violins and instruction to the city's most underserved youth. In 2013, the program was expanded by one third, serving more than 125 children and families in Detroit.
Two new Detroit-based programs were recently launched: SphinxCon, a convening of performing arts leaders from all disciplines who share ideas, challengesand successes they experience in pursuit of increased diversity; and Sphinx Stars, a competition, scholarship and performance opportunity for young musicians of all genres and backgrounds in metro Detroit.
Dworkin has been recognized with honors ranging from the Detroit Symphony Orchestra's Lifetime Achieve-ment Award, to the coveted MacArthur Foundation "genius" award and induction into the Royal Philharmonic Society.
"With the support and partnership of the Community Foundation, we as an organization have been able to grow our programming and serve our community …." Dworkin says. "We are thankful for their support and shared commitment to arts and culture and the critical role they play in the identity and vitality of our community."