Strategic Regional Collaborations Deliver Big Benefits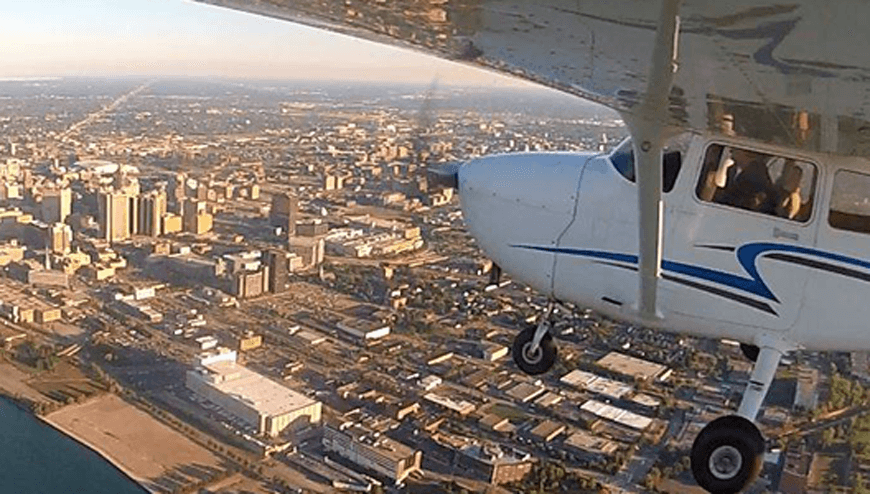 Partnerships Between Nonprofits, Thoughtful Collaborations Magnify Collective Impact
Here at the Community Foundation, we are bullish on regional partnerships between nonprofits. We simply see over and over again how thoughtful collaboration can lead to efficiencies, synergies and better service delivery. It can also greatly magnify collective impact, as these three examples illustrate:
Last month, AIDS Partnership Michigan based in Wayne County, and the HIV/AIDS Resource Center, which covers Washtenaw, Livingston, Jackson and Lenawee counties, announced that they are entering into a strategic partnership. Collectively, they serve thousands of people. They performed over 2,500 HIV tests last year and reach tens of thousands more through their respective caseloads and prevention programming. Rather than continuing to run two back offices for the same mission, they are starting to explore ways to work together. Ultimately, the partnership should help keep operating costs down and keep more people healthy and safe in a time when funding for this deadly disease is on the decline.
Our region has many ethnic and minority communities served by influential news outlets. The five largest did something really bold several years ago. They decided to work together to have greater reach and impact. The Ann Arbor-based Korean News has a circulation of 10,000 people. The Dearborn-based Arab American News has a circulation of 35,000. Add on Detroit's Latino Press, Southfield's Jewish News and Detroit's Michigan Chronicle, and you end up with a group circulation of 120,000—that's almost equal to the readership of the Detroit News. While each organization remains an independent businesses, their editors serve together as the board of the nonprofit New Michigan Media, which now represents some 100 ethnic news outlets in the state. This group is getting national attention for the bridges they are building between their communities and their growing voice in southeast Michigan. They are a go-to group for spreading the word and engaging the resources and talents of the region's minority and ethnic communities. They even share a lucrative advertising platform across all five papers, which is helping their respective newspapers and website flourish at a time of disruption in the media business.
Girls on the Run International was recently invited by a group of local Michiganders to expand its local mentoring program for girls into Livingston, Macomb and Washtenaw counties. Long-term outcomes of the program include personal growth and improved self-esteem among participants. Locally, there is a culminating 5K race in December where the girls and women from all the counties run together. Last year, the elementary school girls all ran a full 5K (3.1 miles) and completed this goal by sticking to the program process, which called for building up running endurance each week.  However, it wasn't just the physical running they had to be disciplined about. The girls had to make it to weekly meetings and do reflective homework about character and values. Many girls asked their female parent or guardian to participate. Completing a 5K race is a great goal to achieve individually, but also helps to bring girls from the region together, reinforcing the team values taught throughout the curriculum.
These represent just three stories of regional activities that the Community Foundation for Southeast Michigan has invested in lately.  Every day, we meet inspiring people who are doing innovative things.  There are the nonprofit leaders who approach us for grants.  There are the donors who choose to invest their money in the future of the region instead of spending it on themselves.  There are our board members who share their expertise as volunteers in the nonprofit sector.
Most of the people we interact with "get it"… This is a critical time for our core city of Detroit and our region as a whole.  We have an opportunity to take creativity to the hilt, building on the knowledge and skills of the past.  But we won't move the region if we don't work collectively.  This is true for all of the topics we tackle – human service, environment, economic development, education and the list goes on.
The community leaders who founded the Community Foundation for Southeast Michigan knew that in order to be effective, the organization needed to be larger than just one city or one county.  It was then the Community Foundation's service area was named our as the seven-county area of Wayne, Oakland Macomb, Washtenaw, Livingston, St. Clair, and Monroe.  Since then, we have granted more than $640 million through nearly 47,000 grants to make this region stronger.
From many years of grantmaking, there are a few things I know for certain. Thinking regionally allows you to take a discrete opportunity and amplify its effect.  Thinking regionally allows you to share ideas and resources and not always have to start from scratch.  Thinking regionally allows you to leverage money and attention to highlight collective assets.
For us, we are thinking about the role of nonprofits in that landscape … and there are a lot of them. Guidestar tells me that there are over 45,000 nonprofits in the state of Michigan.  3,500 of these are in the city of Detroit.  Ann Arbor has 1,300.  Bloomfield Hills has 311. Howell has 200. Even our friends in the small city of Chelsea have 96 registered nonprofits!
Each of these organizations represents a group of people who want to do something to better their community.  Rather than working in isolation, think about the power of people working together to move the region forward.
While the stories of the New Michigan Media, HIV/AIDS organizations and Girls on the Run are exciting, think about this: How can southeast Michigan collectively think about its other collective assets?
For example, our 346 most active arts and cultural organizations attracted more than 15 million visitors and $2 billion in tourism dollars last year while providing important education to people of all ages… And then there is the University Corridor of Wayne State University, the University of Michigan, and Michigan State University that draw $1.8 billion in federal academic research dollars to the state…. Not to mention, we have the most crossed international border in North America…
Enduring solutions need long-term, big picture thinking.  Let's get to it. By leveraging dollars, leveraging momentum, and leveraging capacity, I believe our region can rise to this opportunity….One strategic partnership at a time.