Susan T. Mosey Receives 2011 Noland Award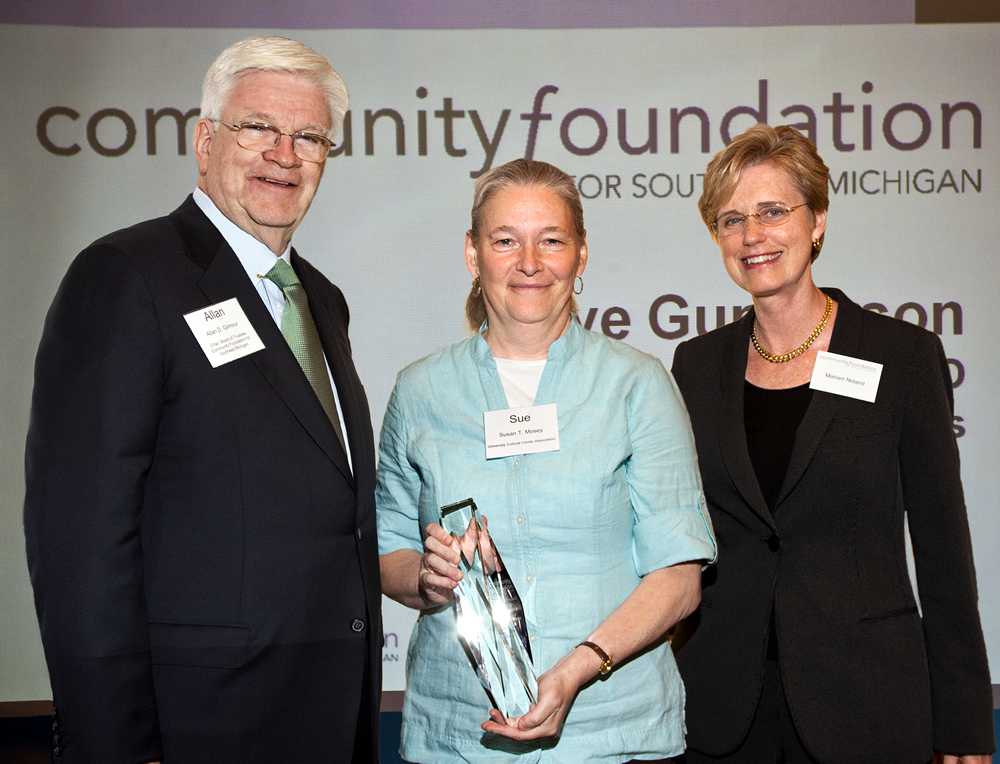 On June 15, 2011, the first Mariam C. Noland Award for Nonprofit Leadership was presented to Susan T. Mosey, president of Midtown Detroit, Inc. Fostering the merger of the University Cultural Center Association (UCCA) with the New Center Council in April 2011 is one of many accomplishments for Mosey. Over her 20 years at UCCA, Mosey has launched dozens of projects that have contributed to the revitalization of Midtown Detroit.
Mosey has served as the catalyst for a comprehensive beautification and maintenance program that includes numerous completed redevelopment projects such as the Inn on Ferry Street, as well as numerous residential and commercial projects, park developments and streetscapes. In the last 10 years alone, she has aided the planning and development of $25 million in infrastructure projects, $46 million in commercial projects and $400 million in residential projects in Midtown.