Future of Information with Futurist Amy Webb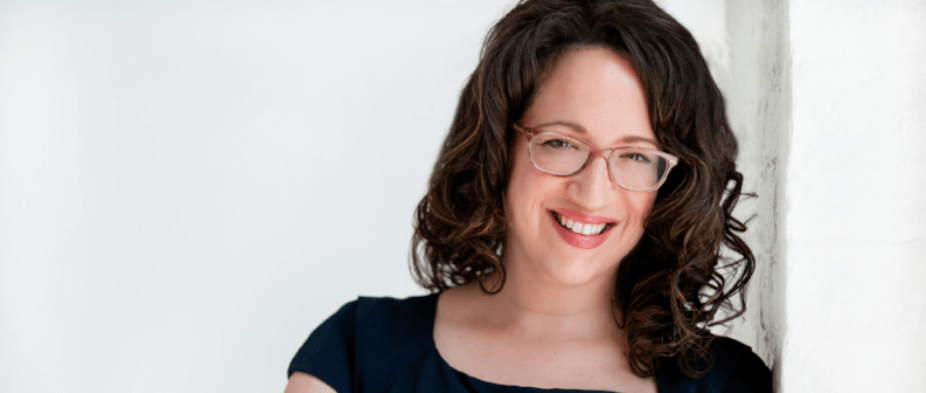 AMY WEBB TO DISCUSS FUTURE OF INFORMATION ON APRIL 11
DETROIT. March 7, 2018—The Community Foundation for Southeast Michigan and the John S. and James L. Knight Foundation are launching a quarterly series of conversations looking at the Future of Information on Wednesday, April 11. Noted futurist Amy Webb will lead the 1 –3 p.m. session at the Charles H. Wright Museum, 315 E. Warren Avenue, Detroit.
"Our goal is to accelerate a conversation that critically looks at how our communities access and act on current and future information," said Mariam Noland, president, Community Foundation for Southeast Michigan.
"In order to build a brighter future of Detroit, we need to anticipate challenges that may affect how all our communities might participate in city building and access news and information," said Katy Locker, Knight Foundation program director for Detroit. "Amy Webb will help us kick-off this exploration, sharing her deep experience in pushing communities of all kinds to develop proactive solutions to what could be."
Webb is a professor of strategic foresight at the NYU Stern School of Business and the founder of the Future Today Institute. Named by Forbes as one of the five women changing the world, Webb was also named to the Thinkers50 Radar list of the top management thinkers most likely to shape the future of how organizations are managed and led. She won the 2017 Thinkers50 RADAR Award for her new book, The Signals Are Talking: Why Today's Fringe Is Tomorrow's Mainstream.
Webb's research focuses on the future of technology and its next-order implications on business, military, governing and society. Her forecasting models, trends and scenarios have been featured in the New York Times, MIT Sloan Management Review, Harvard Business Review, Wall Street Journal, Los Angeles Times, Fortune, Inc. Magazine, Fast Company, CNN, NPR, and more. Her research has also been cited in several academic papers. She is the tech columnist and a contributing editor at Inc. Magazine, where she writes about the future of technology and business.
Following Webb's talk, a panel of local experts will react to her ideas and discuss how they can impact the media, technology and democracy in Detroit. The session will be moderated by Christy McDonald, host of MiWeek on WTVS Detroit Public Television.
Session two in the series to be held on June 20 will feature danah boyd, a principal researcher at Microsoft Research, the founder and president of Data & Society, and a visiting professor at New York University. Her research is focused on addressing social and cultural inequities by understanding the relationship between technology and society.
Sessions are free. Registration at CFSEM.org/FutureOfInfo is required for the event and closes April 4. Attendance is limited.
Support for this series is part of Knight Foundation's efforts in Detroit to promote democratic engagement and community information. Since 2008, Knight has pledged more than $100 million to Detroit.
About The Community Foundation for Southeast Michigan
The Community Foundation for Southeast Michigan is a full-service philanthropic organization leading the way to positive change in our region. As a permanent community endowment built by gifts from thousands of individuals and organizations, the Foundation supports a wide variety of activities benefiting education, arts and culture, health, human services, community development, and civic affairs. Since its inception, the Foundation has distributed more than $963 million through nearly 63,000 grants to nonprofit organizations throughout Wayne, Oakland, Macomb, Monroe, Washtenaw, St. Clair, and Livingston counties. For more information, please visit www.cfsem.org.
About the John S. and James L. Knight Foundation
Knight Foundation is a national foundation with strong local roots. We invest in journalism, in the arts, and in the success of cities where brothers John S. and James L. Knight once published newspapers. Our goal is to foster informed and engaged communities, which we believe are essential for a healthy democracy. For more, visit knightfoundation.org.
# # #
MEDIA CONTACT: Colleen Robar, 313-207-5960, crobar@robarpr.com