More Than $180,000 in Grants to Area Health Systems in Partnership with Shinola Detroit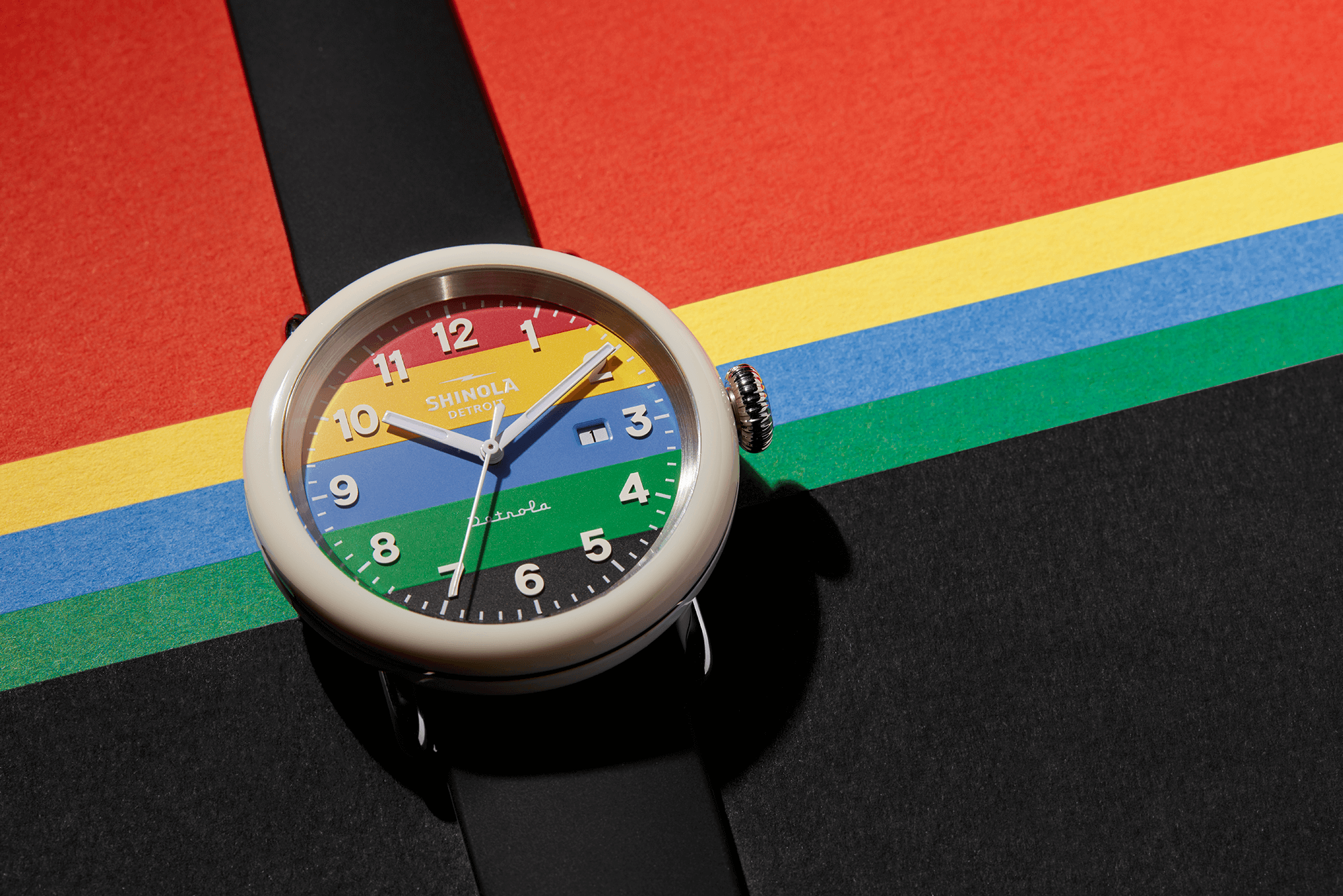 The Community Foundation for Southeast Michigan, in partnership with Shinola Detroit, today announced three grants from its COVID-19 Health Fund to support the needs of area healthcare workers during the pandemic.
Grants totaling $187,500 were made to three healthcare systems throughout metro Detroit: Ascension St. John Foundation, Beaumont Health Foundation, and Henry Ford Health System.
The funding for the grants, which is being used to support unexpected expenses for healthcare workers due to COVID-19, was made possible by Shinola Detroit.
In June, the Detroit-based brand released a limited-edition watch dubbed "The Champ," originally designed to commemorate the 2020 Summer Olympics. In lieu of the games, Shinola dedicated all proceeds of the now-sold-out watch to the Community Foundation and its COVID-19 Health Relief Fund.
"We are grateful for this partnership with Shinola and its ability to make a direct and immediate impact in the lives of healthcare workers in our community," says Mariam C. Noland, president of the Community Foundation. "As we work to meet the challenges of this pandemic together, it is vital that we continue to support the needs of essential workers who are fighting for all of us on the frontlines."
"We at Shinola are honored to support the real champs continuing to fight the most unprecedented pandemic of our lifetime – all over the country and in our hard-hit hometown of Detroit," says Shannon Washburn, President and CEO of Shinola. "We salute the amazing work of the Community Foundation for Southeast Michigan – specifically to their efforts supporting the healthcare workers who are giving it their all on the frontlines of the COVID-19 crisis."
For more information or to make a donation to the Community Foundation and its COVID-19 relief efforts, visit cfsem.org
To learn more about Shinola visit Shinola.com/our-story
###
About the Community Foundation for Southeast Michigan
The Community Foundation for Southeast Michigan is a full-service philanthropic organization leading the way to positive change in our region. As a permanent community endowment built by gifts from thousands of individuals and organizations, the Foundation supports a wide variety of activities benefiting education, arts and culture, health, human services, community development, and civic affairs. Since its inception, the Foundation has distributed more than $1.1 billion through more than 74,000 grants to nonprofit organizations throughout Wayne, Oakland, Macomb, Monroe, Washtenaw, St. Clair, and Livingston counties. For more information, visit www.cfsem.org
About Shinola
At Shinola, we've made a lasting commitment to making lasting things. World-class watches, beautiful leather goods, high-integrity audio, thoughtful gifts, and a hotel. If it's made, we want to try to make it better. With relentless optimism, tenacity, humor, and humility, we help people shine in an understated way.