The Emergency Department Medication for Opioid Use Disorder (ED MOUD) Initiative is a collaboration between the Michigan Opioid Partnership at the Community Foundation, MHA Keystone Center, and Michigan Department of Health and Human Services. The goal is to increase access to evidence-based MOUD and support the transition to long-term, office-based treatment upon discharge.
Since 2019, 75 hospitals across Michigan – approximately half of the state's emergency departments – have participated in the initiative and are striving to shift culture regarding opioid use disorder.
We are thrilled to invite you to recognize this milestone and network with your peers in person Sept. 18, 2023, at Suburban Collection Showplace in Novi from 8 a.m. – 4:30 p.m.
Throughout the day, we will celebrate the work accomplished, foster a network of community, and highlight important topics to sustain and strengthen care for people with opioid use disorder. The event will include discussions on peer recovery coaches, harm reduction, inpatient services, and more while providing space for champions across the state to connect.
We look forward to seeing you there!
More Information
Agenda: View the agenda for the day and the speaker lineup at this link.
Parking: Parking is free. Enter the main parking lot at the intersection with a traffic light. Pull up the drive to the right, and park in front of the brick part of the building (East Entrance). You'll enter the building through the glass doors that face the parking lot and be greeted by our staff upon entry.
Accommodations: Nearby hotel recommendations are provided by the venue.
Questions? Email opioidresponse@cfsem.org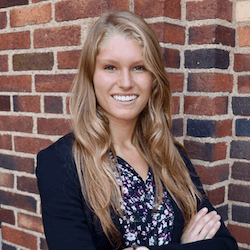 Questions? Feel free to contact
Marissa Natzke
Senior Program Manager, Michigan Opioid Partnership