Session originally hosted May 2023.
The emergency department (ED) has been identified as a critical site for individuals with opioid use disorder (OUD) to initiate treatment with buprenorphine (i.e., medication for opioid use disorder), which continues to be underutilized and difficult to access. Nurses play a key role in supporting patients with OUD and implementing practices that support MOUD as a treatment option.
In this training, a collaboration between the Michigan Health and Hospital Association (MHA) Keystone Center and the Michigan Opioid Partnership, focuses on building an understanding of the basics of addiction, how to assess withdrawal, how medication helps treat OUD, and the positive benefits of harm reduction initiatives and recovery resources.
At the conclusion of this training, learners should be able to:
✓ Define opioid use disorder as a medical and public health emergency
✓ Explain that medications are the most effective treatment for opioid use disorder
✓ Compare Buprenorphine, Methadone, & Naltrexone
✓ Summarize how to start someone on buprenorphine in the emergency department
✓ Identify signs and symptoms of opioid use and withdrawal
✓ State the benefits of harm reduction services and peer recovery coach services
Presented and developed by Michigan Opioid Partnership: Nick Rademacher, MD, FACEP & Christina Dean, RN, CARN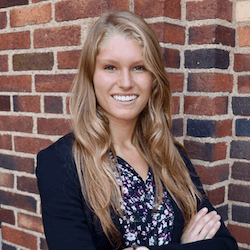 Questions? Feel free to contact
Marissa Natzke
Senior Program Manager, Michigan Opioid Partnership