Moments of Inspiration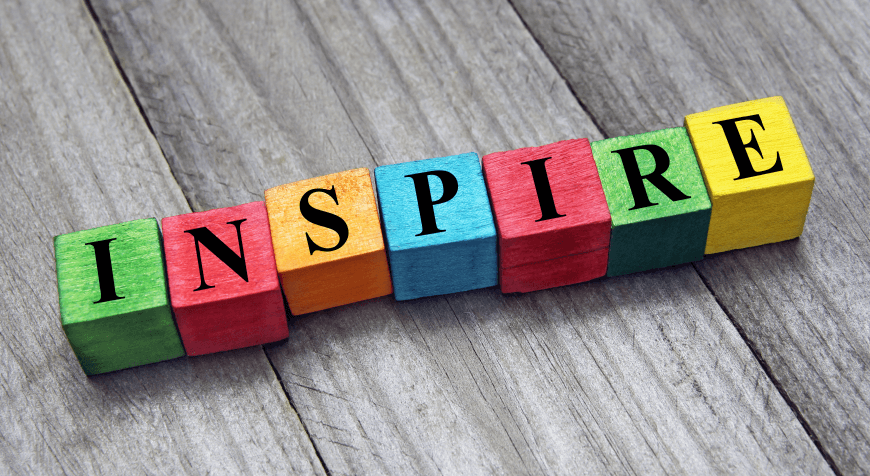 Looking at 2016
I'll be honest.  2016 was not an easy year – not for the local community or for the nation.  The violence, the ongoing racism, the negative messages to our young people – it can be overwhelming and leave one to despair about our options as a community and a country.
But, as my determined mother-in-law used to remind me… there are never bad days; only bad moments.  We must persevere and work to create the change we want to see.  Again and again, through my work at the Community Foundation, I am reminded of the importance of persevering.  I am reminded of the power that committed citizens can have in solving difficult problems.  I am reminded that we continue to have strong leaders emerging who are making a difference every day in ways that we can all learn from.
Allow me to just share some of my favorite moments of inspiration from 2016:
Taking the Long View
In early 2007, I met Sandra Schemske, who had just been hired as the Art Collection Coordinator at Wayne State University.  Sandra took me through a treasure trove of rooms of art at Wayne State which had been uncared for over many years.  Under her leadership, the art was catalogued by library science students, and the Stability and Accessibility initiative was launched. At the time, we awarded a $125,000 grant to support the assessment and conservation of 15 numerous art works within the WSU Art Collection.  The grant also helped Sandra with: the acquisition of art management software, the creation of the ArtWalk self-guided tour brochure of public sculptures on campus, a Conservation Assessment of the WSU Art Collection, development of the exhibition, publication and documentary video 'Time and Place: Art of Detroit's Cass Corridor from the Wayne State University Art Collection', and a permanent display of Cass Corridor art and its historical context at the David Adamany Undergraduate Library.
Fast forward to 2016.  I was delighted to see the recent Free Press story that stated "Wayne State will pay for the $2.4-million cost of the planned art gallery inside 6001 Cass Ave. This gallery is expected to house much of the WSU-owned art that isn't currently on display."  I learned from Sandra that there are now over 6,200 items in the collection, which provides an amazing opportunity for students and community members to learn.  While there is still work to be done to finalize plans for the proposed gallery, I share this story as a reminder that we sometimes need to take the long view – when we roll up our sleeves and do the hard work, it will pay off and seed greater outcomes.
Bold Leadership Matters
The familiar stats still pain me deeply:  LGBT youth are twice as likely as their heterosexual peers to end up homeless, mainly because of unsupportive parents.  And, LGBT youth are roughly 7.4 times more likely to experience acts of sexual violence than heterosexual homeless youth. But wait, it gets worse! A recent national survey of homeless centers reported LGBT youth comprise 40 percent of their clientele.
What to do?  …  Headquartered in Highland Park, the Ruth Ellis Center has been serving the region's LGBT homeless population since 1999.  (CFSEM was one of their earliest funders.)  In 2015, they served over 500 LGBT homeless youth, primarily African-American.  All of those served qualify as low- to moderate-income and are uninsured or underinsured.
Compounding the challenges, more than 40 percent of the young people served by Ruth Ellis Center are HIV-positive upon arrival at their doors, and most are not receiving medical care or compliant with any treatment regimens.
Yep, the story is bad.  However, insert a ray of hope….  Under Jerry Peterson's leadership, the Ruth Ellis Center has now constructed and opened a fully integrated primary and behavioral health and wellness center for LGBTQ youth.   The $1.5 million facility was funded primarily with donations from individuals.  Henry Ford Health System's has provided intense in-kind support, including hands-on experience and expertise in delivering integrated primary care and behavioral health services to youth served by REC.
A grant from the Community Foundation, as well as a grant from the DMC Foundation, is allowing Ruth Ellis Center to establish the Health & Wellness Center as a sustainable provider of primary care services through physicians and medical assistants, wellness navigation and case management, and behavioral health services.
Projects like this do not just happen.  It is one of the only wellness centers in the country dedicated to this population.  Projects like this happen because of bold leadership – leadership not only from the Ruth Ellis Center staff and board, but also leadership from Henry Ford Health System, from donors who had never given to LGBT causes before, and from youth who are bold enough to come forward and seek the help that they need.
Never Stop Learning
As a funder, I believe it's particularly important to make sure our staff keeps learning about new ideas, and stay close to what is happening in the community and state.
A couple months ago, thanks to a tour arranged by the Governor's Office of Foundation Liaison, I was able to tour the Vocational Village Handlon Correctional Facility in Ionia, Michigan.  Six vocational courses are offered for inmates there: building trades, machine shop, welding, horticulture, auto mechanics and auto body reconditioning.
What did we see?  We saw an accredited college classroom in the facility, where students are attending classes daily and earning bachelor's degrees from Calvin College.  We saw "lifers" spending days and months training dogs for Leader Dogs for the Blind, tearing up as they told us the value of having purpose in their days.  We met men in the woodshop building cabinets for the local Habitat for Humanity as they gained skills in carpentry.  We met men in the horticulture program who grow thousands of pounds of produce each year that is donated to the local community.  We were provided an amazing lunch which was prepared and served by men in the culinary arts program at the nearby Lakeland Correctional Facility.  We met staff who spend all day, every day, making connections to potential employers and facilitating interviews and job searches in the months to inmates end of sentence and return to society.  We met key leadership from the state Corrections department dedicated to working "upstream", making sure that the children of inmates do not end up on the same path.
While the learnings from this day, of course, help to inform our knowledge of the current field of criminal justice, it was also an important moment of inspiration for me at year-end.  Not only are these men working to better their lives so they are successful in reentry to society, but much of the work they are doing in prison is already benefitting society through donations of their work.  …  we all have a way to contribute.
I share these stories, in part, to give a glimpse into the range of work we undertake here at the Foundation.  But more importantly, as 2016 comes to a close, to remind us of the reasons to persevere and continue to work to create the southeast Michigan region we want to live and thrive in.
About the Author
Katie Brisson has worked in the nonprofit and foundation sectors for 20 years, focused on a variety of issues from poverty to economic development to the arts. Since 1999, she has had a range of roles at the Community Foundation for Southeast Michigan, including oversight of a number of special projects, such as the Foundation's Racial Equity Initiative, New Economy Initiative, and Community Health Endowment Fund, which distributed millions of Tobacco Settlement funds to nonprofits locally.
Since 2012, she has served as the Vice President of Program, overseeing all competitive grant programs of the foundation.
You can contact Katie at kbrisson@cfsem.org.