Youth Advisory Committee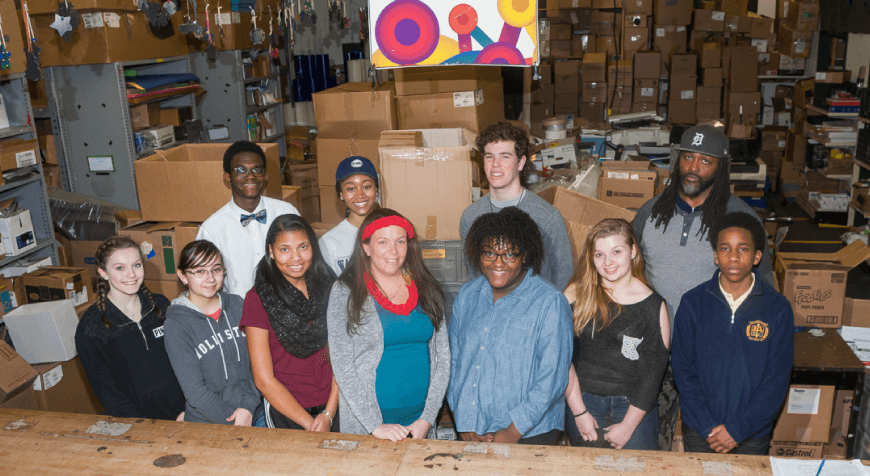 YAC is a one-of-a-kind experience.
A leading youth organization in Detroit, YAC is able to pull together many different people of various races, nationalities, beliefs, mindsets, personalities, and most importantly, different schools. Coming together to help fund programs beneficial to the youth leadership in our communities is a main goal of YAC, as we wish to promote and recognize hardworking groups that make a true difference.
Being a part of this program is not only an honor, but a life experience. Accepted following a rigorous application process and an interview, YAC's teens are motivated and prepared to help their surrounding communities. Personally, this experience has allowed us to meet people we would never have met otherwise, and each individual story has inspired us to be more active in our individual communities.
One great aspect of YAC is our hands-on service. A recent service activity our group participated in and enjoyed was Arts and Scraps. Working in Detroit to help make affordable recyclable crafts, Arts and Scraps is worth considering if you are hoping to make a difference in a child's life and help the greater community. As a group, YAC helped build craft packages to be bought and used by teachers, groups, and kids.
We loved the fun-filled environment, and as a youth group, we were excited to be helping other youth in our community!