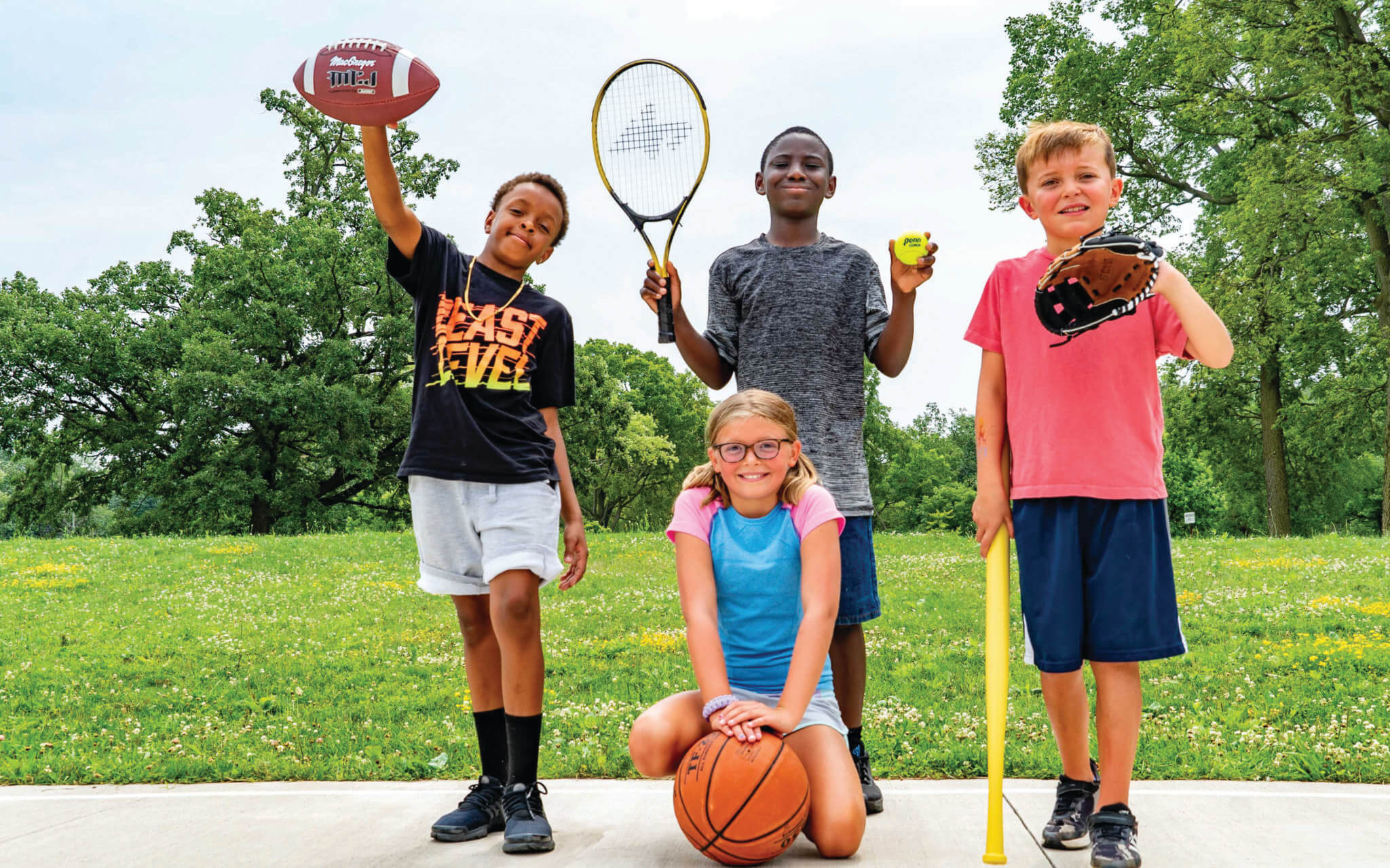 This story was originally published in our Fall 2021 REPORT Newsletter.
When people have safe, inviting ways to get outside, connect with the natural world, and stay active, we create the conditions for a healthier community.
Regular physical activity is proven to help prevent and manage noncommunicable diseases (NCDs) such as heart disease, stroke, diabetes, and cancer. It also helps prevent hypertension, maintain healthy body weight, and can improve one's mental health, quality of life, and well-being.
Researchers have found that although all Americans have become physically more active since the outbreak of COVID-19, the pandemic has also exacerbated inequities in physical exercise. The gaps in physical exercise have widened substantially between men and women, whites and nonwhites, the rich and the poor, and the educated and less educated.
Improving health outcomes for all residents in the region is the focus of one of the Community Foundation's signature projects — SportPort, which encourages children between the ages of 5 and 13 to be active for at least an hour a day by providing free equipment and opportunities to play sports such as baseball, frisbee golf, and football.
Good for the Body … and the Mind
When the Ralph C. Wilson, Jr. Foundation partnered with the Community Foundation in 2019 to launch the SportPort equipment-sharing program, it had a simple goal: to give more children throughout southeast Michigan the resources to get active for at least one hour per day.
What's good for the body is also good for the mind, and the Aspen Institute's Project Play reports that children who are physically active receive higher grades and test scores, and are more likely to go on to college. Staying active also has a positive effect on personal development in areas like self-esteem, goal-setting, and leadership.
While the benefits of being physically active are clear, the cost of sports equipment is high. So, too, is the cost of taking part in recreational and sports programs.
SportPort aims to remove those barriers by giving children and parents the chance to borrow equipment such as baseballs, basketballs, soccer balls, and frisbee golf.
The equipment is available at libraries and community centers across our region including Chelsea, Detroit, Ferndale, Hazel Park, Hartland, Highland Park, Marysville, Mount Clemens, Pinckney, Pontiac, Port Huron, Wyandotte, and Ypsilanti and is free to everyone in the community. For those who do not have access to the lending sites, the program also has mobile units, which give children opportunities for free play and demonstrations on how to use equipment.
When COVID-19 hit Michigan, Project Play faced a new challenge.
Because of social distancing, many youth sports leagues, practices, and competitions were canceled. What's more, the model behind SportPort — which involved borrowing sports equipment in the same way one would borrow library books — was difficult to sustain during a pandemic.