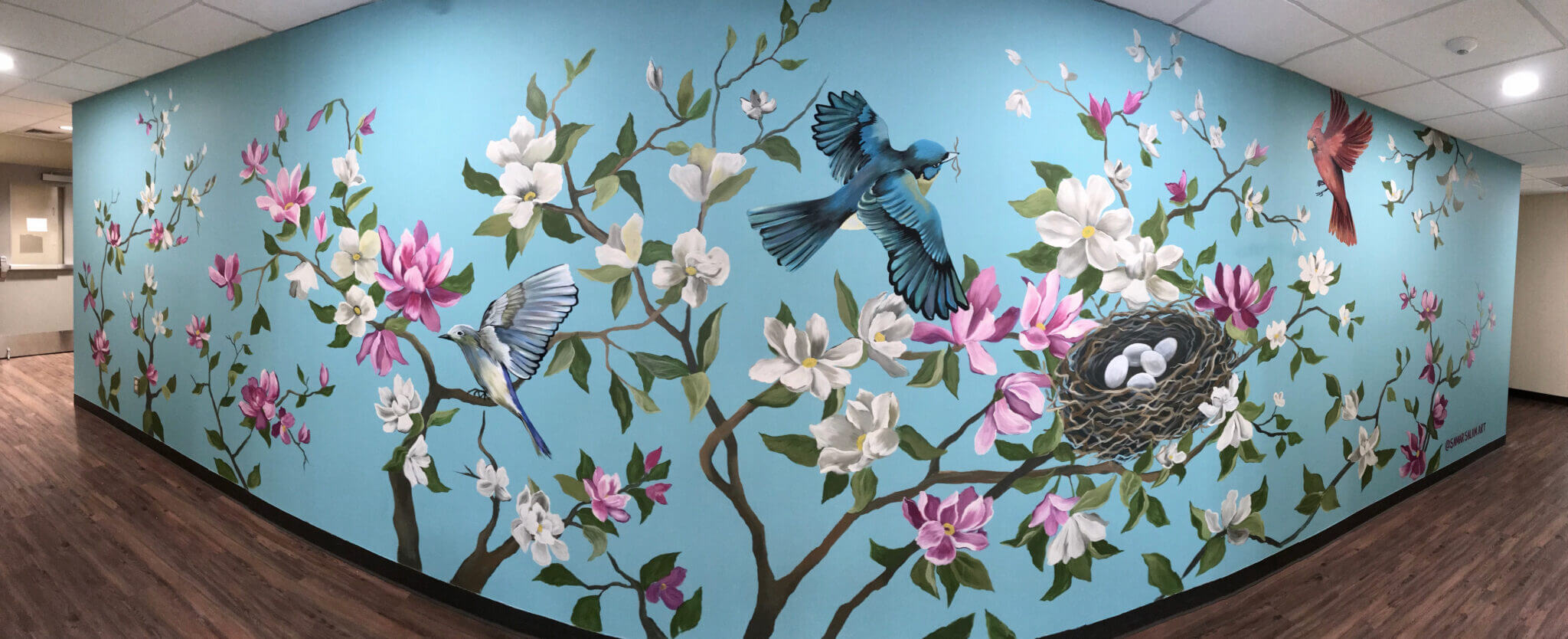 Understanding how charitable giving to the arts benefits communities.
Everyone has an arts story: a painting has made someone rethink their perspective; a song has inspired and moved someone to action; a play has taught someone a life lesson in ways no book ever could.
But when donors begin to consider where to invest their resources, meaningful arts and culture experiences can sometimes take a back seat to opportunities that seem more urgent. This is a mindset that deserves to be challenged, because if there's anything we learned from the coronavirus pandemic, it is that art institutions and programming are critical entities to support.
Art is the first place many of us turn in times of distress. In fact, engagement with art, whether experiencing it or creating it, can lead to significant mental health benefits by reducing stress, lifting the spirits, and shaping how we perceive ourselves and others. By contrast, lack of access to the arts can increase depression and isolation, especially among those who depend upon the arts for social connection.
In other words, when a theater, gallery, or concert hall closes down, it affects the whole community—not just those who regularly attend.
While we believe there is an abundance of reasons to invest in the arts, here are three reasons we consider to be at the top of that list.
Arts venues are employers.
When a donor makes the decision to fund the arts, it is natural for that person to wonder where the money goes. While funds to some institutions may go toward obvious running costs (rent for building space, electric bills, and basic maintenance), a portion of the funds often also goes toward paying the people who manage the venue, create the art, or oversee the event production.
During the early weeks of the coronavirus pandemic, the sudden closure of many small art venues put those who worked there out of a job. This included the artists themselves, but also the technicians responsible for sound and light effects, the IT specialists setting up multimedia displays, and the production crews behind set design and costuming.
In other words, contributions to the arts support the livelihoods of those who are helping to make the artistic world thrive. When those people lose their jobs, it is no less a blow than when any other small business is forced to close its doors.
Supporting art institutions and programs allows more people to experience and value art.
The arts can often feel intimidating. Many people feel uncomfortable expressing opinions of art, or believe they don't have the education necessary to appreciate it. But as many art-lovers know, the best education is engagement. And without access, opportunities for engagement are few and far between.
Arts programs often need initial funding before they can provide benefits to others. In many ways, this is similar to a startup, which requires backers in order to get off the ground. When a donor supports greater access to the arts, more people have an opportunity to have an experience that engages them and allows them to determine what art they think is impactful. Because of that support, people are able to be moved, educated, inspired, comforted, or challenged by artistic experiences. In turn, as more people benefit from the arts, the more they learn to value it, and the more they are willing to add their support to the individuals and organizations that form our arts & culture sector.
A rich arts presence improves communities and makes them more desirable.
When people are looking for places to live, work, or visit, a vibrant art scene is an important draw. Public art fixtures make cities more beautiful, active art venues provide opportunities to engage with and create art, and art programs in schools and community centers give students of all ages the space to learn and explore
Many of these investments can be made at relatively low cost and provide benefits that extend beyond the arts themselves. A mural in a public space can send a message about social justice that lasts for years. An after-school music program can provide equitable access to music instruction while also providing a safe space for kids.
With so many qualitative elements, the benefits of funding the arts can be difficult to quantify. But the draw of art within a community can enrich the lives of those who live there in more ways than one. And no one can predict the full impact that the arts will have on a person.
How the Community Foundation contributes to support for the Arts.
The Community Foundation for Southeast Michigan has supported the arts since its founding. For decades, we have partnered and collaborated with organizations of all sizes, from large institutions that are frequently in the public eye, to hyperlocal projects with only a handful of people.
We work with donors and funders who want to make a permanent positive impact to find the best way to donate their assets toward projects in our region that align with their values.
Art doesn't just belong in museums or concert halls. It belongs in the public sphere—in parks and under overpasses, on the sides of buildings and in libraries and everywhere in between.
This also means rethinking what we consider an art venue. During the pandemic, as art venues moved online, some groups saw their audience expand. The small theater with one hundred seats could now send a newsletter to a thousand recipients to show what they were producing, and even find ways to stream their content for remote viewership.
Two of our most recent projects highlight our commitment to promote the arts in a range of artistic mediums to build social awareness and support mental health in our service region.
In 2021, the Community Foundation awarded a grant of $15,000 to support Last Straw Ventures and its Sarah E. Ray Project. In addition to collecting oral histories and creating interactive educational programs about Sarah E. Ray and her civil rights activism in the Detroit area, this support helps the overall project's ultimate goals of a documentary film and two books.
Founded by former Detroit Free Press journalist Desiree Cooper and metro Detroit-based filmmaker and producer Aaron Schillinger, the Sarah E. Ray Project tells the story of Ms. Ray's fight against the racist policies of the Bob-Lo ferry company. This fight went all the way to the U.S. Supreme Court, where Thurgood Marshall and the NAACP represented Ray and helped lay the groundwork for many important civil rights cases to come.
In Washtenaw County, the Community Foundation helped provide funding for two murals at one of Avalon Housing's newest supportive housing developments. The inspiration for this project, supported with a $10,000 grant, came from finding unique and evidence-based practices to promote place-making on an individual and community level for Avalon residents.
Art as a method for combating social isolation and other social determinants of health is increasingly being used by organizations like Avalon, who work on housing and homelessness issues. Art programming provides a way to challenge the standard of excluding vulnerable individuals from social and physical community spaces.
Support for the arts is necessary and urgent.
The arts play a central role in supporting human wellbeing. All over the world, people turn to the arts as a means of escape, a source of comfort, and a platform to advocate for social change. Put simply, art is essential for mental and emotional health.
The arts are also driving forces behind economic development and growth. Art institutions are employers and help create thriving communities. Investing in the arts is an investment in the local economy.
If you would like to donate toward building and growing arts and culture programming in southeast Michigan, contact us. We have relationships with arts and culture institutions across the region and can work with you to make the impact on the arts that you want to see.