Community Foundation awards more than $15 million in grants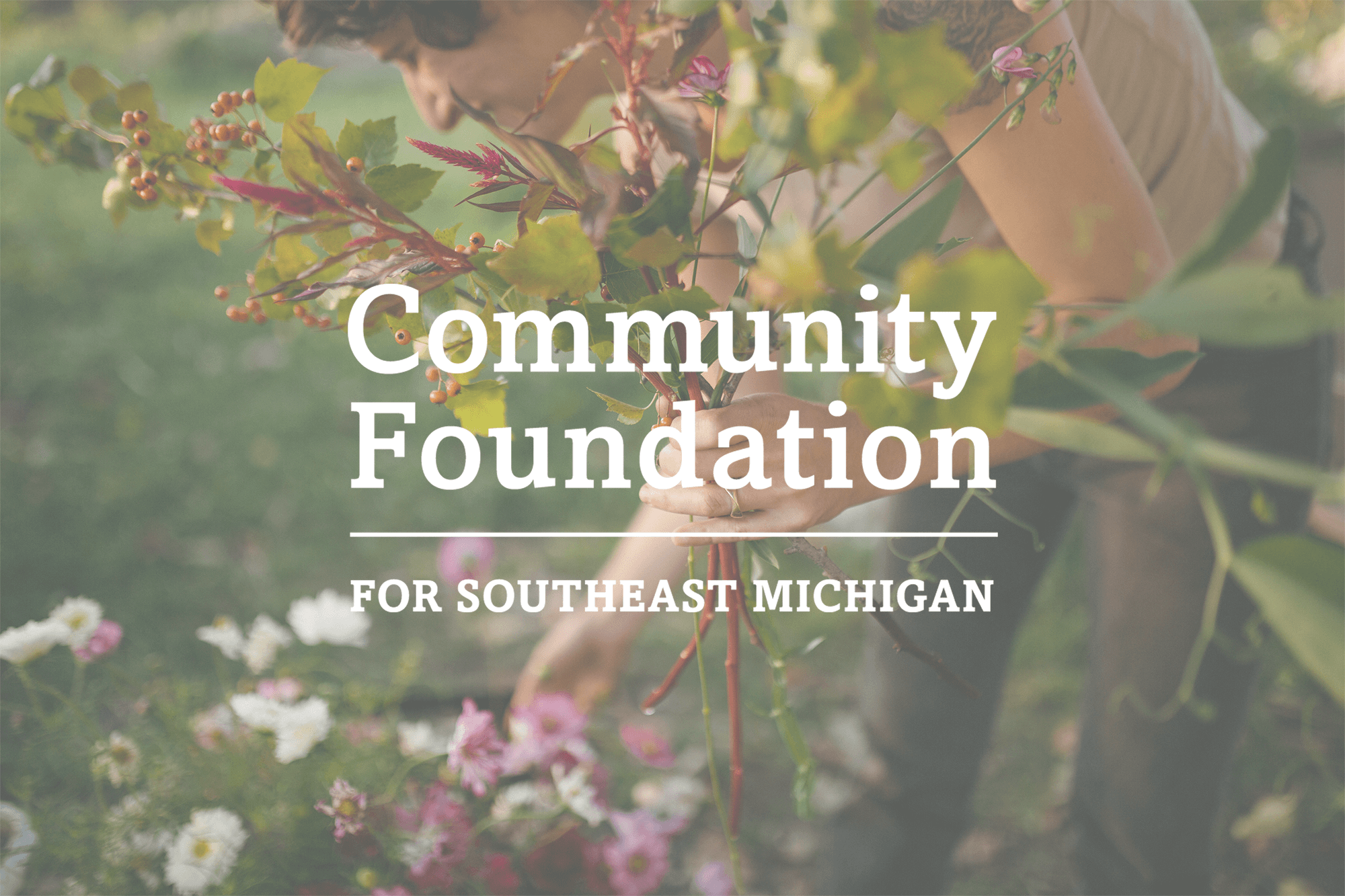 The Community Foundation for Southeast Michigan announced more than $15 million in grants to organizations and initiatives primarily within southeast Michigan's seven counties in areas including the arts, civic life, education, health, human services and youth.
"The Community Foundation announced more than $15 million in grants during the second quarter," says Mariam C. Noland, President, Community Foundation for Southeast Michigan. "From working on innovative solutions to help solve Michigan's opioid crisis across the state, to a food learning program in seven Detroit-area schools, the Community Foundation collaborates and partners with stakeholders to solve complex issues."
Grants announced include:
Arts:
$75,000 to Arts & Scraps for a series of education and community engagement pop-ups in four Detroit neighborhoods.
$18,000 to the Chamber Music Society of Detroit for a facility feasibility study analysis and assessment.
$60,000 over two years to CultureSource for the Concert of Colors: Detroit Diversity Festival.
$100,000 to Michigan State University- Community Music School – Detroit for support to launch the Music Empowers program
Civic Life:
$25,000 to Friends for the Dearborn Animal Shelter for animal welfare workshops and adoption vouchers to remove animal adoption barriers for seniors and low-income households.
$60,000 to PICO National Network for FORCE Detroit to implement a program that promotes collective advocacy and neighborhood-based safety efforts.
Education:
$69,494 to Southeast Michigan Community Alliance for the Workforce Intelligence Network to expand a program into Detroit that improves data-informed career planning and exposure for high school students.
$50,000 to Winning Futures for support to pilot the next phase of Workforce Prep, a mentoring model that will prepare low-income students to thrive in college and in their careers.
Health:
$43,148 to Big Green for school-based learning gardens and food literacy education programming in seven Detroit-area schools.
$80,000 over two years to Kadima Jewish Support Services for Adults with Mental Illness for increasing Kadima's capacity to further develop and expand its Creative Expressions Program.
$45,108 to Regents of the University of Michigan for an online illness data dashboard for improving the quality of child care centers.
Human Services/Housing:
$75,000 over two years to Big Brothers Big Sisters of Metropolitan Detroit for strategic marketing and brand awareness initiatives to engage mentors and community members as individual donors.
$50,000 to Enterprise Community Partners Inc. for support for technical assistance for Detroit affordable housing nonprofits to implement energy-efficient and disaster-resiliency plans
$75,000 to Forgotten Harvest for support to expand Link2Feed, a client data-gathering system, to gain insight into food insecurity and optimize serve to food-insecure residents in southeast Michigan
Youth:
$38,000 over two years to the Jewish Community Center of Metropolitan Detroit for support to expand a vocational training and community-based instruction program for youth with special needs
$19,450 to Neutral Zone Inc. to develop a youth leadership team to guide the agency-wide use of restorative practices and to help train other youth organizations to replicate a sense of belonging and mattering.
Grants were also approved for the Michigan Opioid Partnership, the New Economy Initiative, and to support other special grant programs and organizations.
Contact Sherrie Arb for more information