Community Foundation receives $1 million to support Black-led nonprofit organizations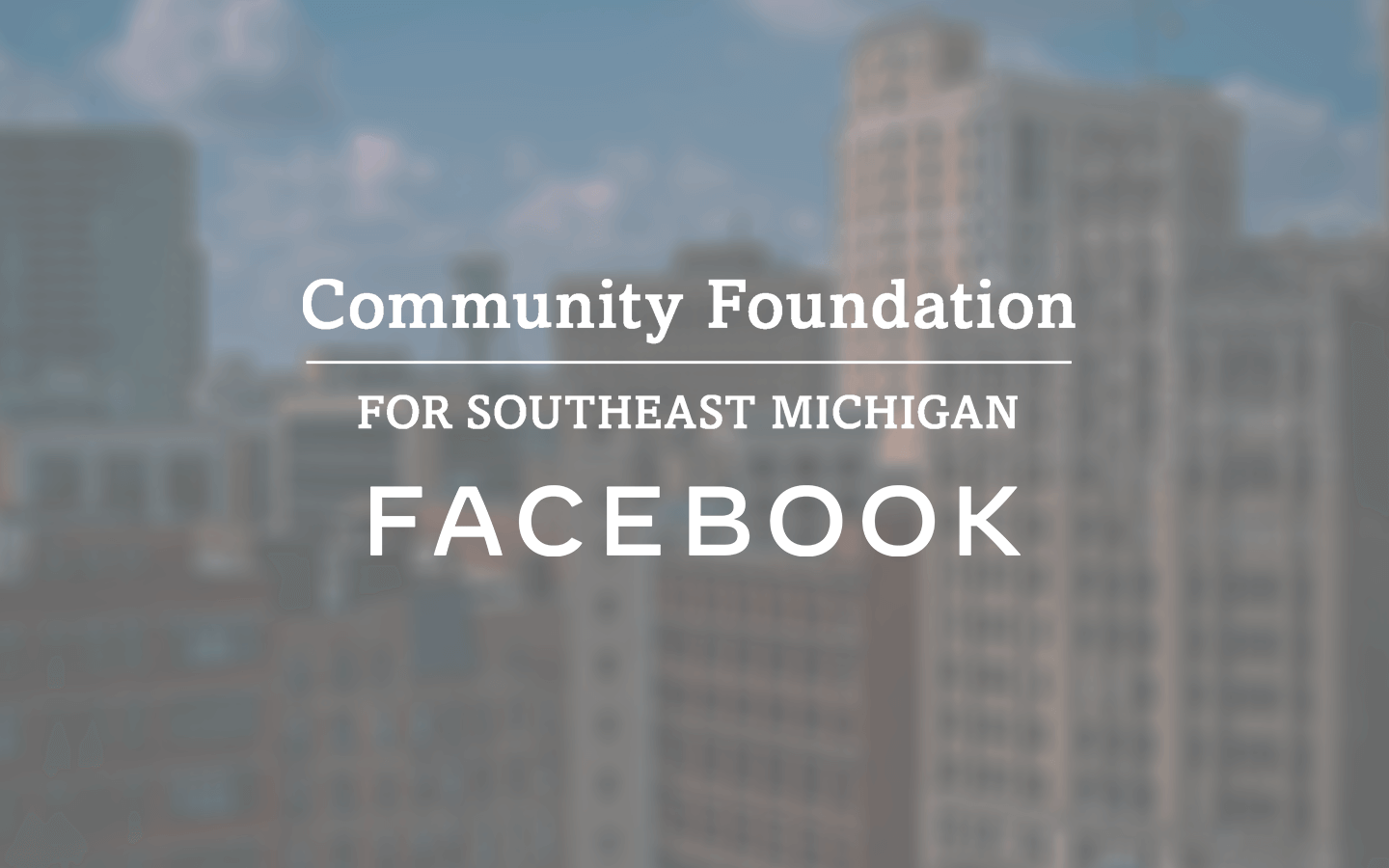 As the COVID-19 pandemic continues to impact nonprofits across the country, the Community Foundation has partnered with groups large and small to help meet local needs.
Through a partnership with Facebook Inc., the Community Foundation for Southeast Michigan has received $1 million to support the needs of Black-led nonprofits during COVID-19.
"We are grateful for this partnership with Facebook and their recognition of the Community Foundation as a local leader in making positive impact in the region," said Mariam Noland, president, Community Foundation for Southeast Michigan. "As organizations adapt to meet changing needs, partnerships like these will provide support where it is needed most."
"We're excited to work with the Community Foundation for Southeast Michigan to help bring much needed funding to nonprofits that are serving and supporting the Black community in Detroit and the seven counties of southeast Michigan," said Marcy Scott Lynn, Director of Global Impact Partnerships at Facebook.
"We're providing funding directly to the Community Foundation for Southeast Michigan to build on their track record of supporting Black-led nonprofits and ensure that people locally are making the decisions about where these dollars are most needed and can have the most impact."
The Community Foundation encourages interested organizations to apply for a grant through our general grantmaking program. Our general grants program currently supports a wide range of organizations and needs, so we are continuing our work to identify a larger group of applications from Black-led organizations.
The Community Foundation completes four cycles of grantmaking each year, and the $1 million will be distributed in quarterly increments of roughly $250,000 each quarter for grants in the $10,000 – $70,000 range. We have decided to pursue this strategy as we know that the effects of COVID will be felt on organizations throughout 2021.
The Community Foundation for Southeast Michigan is a full-service philanthropic organization leading the way to positive change in our region. As a permanent community endowment built by gifts from thousands of individuals and organizations, the Foundation supports a wide variety of activities benefiting education, arts and culture, health, human services, community development, and civic affairs. Since its inception, the Foundation has distributed more than $1.1 billion through more than 74,000 grants to nonprofit organizations throughout Wayne, Oakland, Macomb, Monroe, Washtenaw, St. Clair, and Livingston counties.