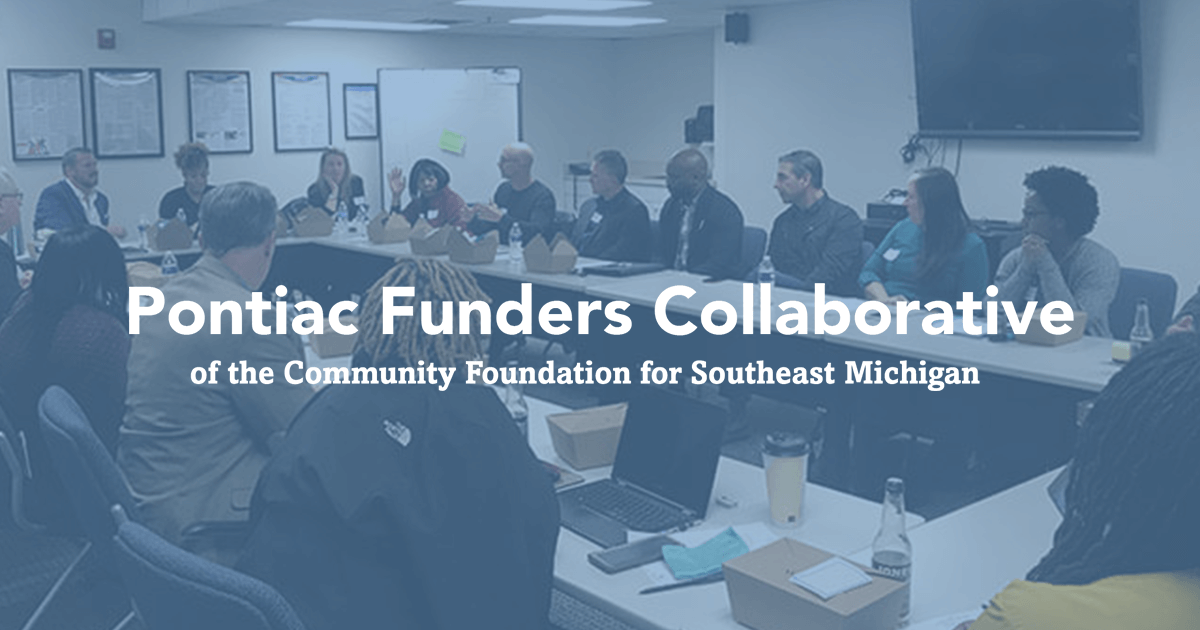 Over the past four months, we have been forced to reevaluate our priorities, come together in unexpected ways, and acknowledge persistent injustices and equities within our society.
Despite all the uncertainty and continued pressure, the Pontiac Funders Collaborative has continued with its objective of working with the community of Pontiac to support the existing assets within residents, businesses, and organizations to solve Pontiac challenges and seize opportunities.

Now more than ever, collaborative and pro-active approaches to addressing needs are critical to helping communities sustain, recover, and eventually thrive again.

Capacity Building Grants:
Nonprofit Organizational and Leadership Development

We are pleased to announce that the Pontiac Funders Collaborative has awarded 18 grants totaling $100,000 to help 16 Pontiac-based nonprofit organizations build the capacity of their leadership, as well as improve the effectiveness of function to ensure organizational sustainability.

These grants will help further strengthen the ability of these organizations to do more for the good of Pontiac residents. All applicants were also offered the opportunity for an organizational assessment through the Michigan Nonprofit Association.

Learn more about these grants here.

Small Business Relief Fund Grants

In addition, the Pontiac Funders Collaborative formed a $200,000 small business relief fund to help the smallest of business – those with less than 10 employees – with operating expenses. This fund was established specifically to help those affected by the COVID-19 crisis. We are pleased to share with you that there were 56 businesses awarded grants over two application cycles during the months of May and June.

The review committee was comprised of both Pontiac community members and funders. The application process was extremely competitive considering the variation of businesses and level of need demonstrated by applicants. All applicants will receive continued technical assistance through our partners at T.A. Ramsey and Associates.

Learn more about these grants.

We appreciate the time and effort of all the organizations and businesses that applied for these grant funds. We are also grateful for the commitment of community members who assisted in review of the applications. This initial set of grants is just the beginning, as the Pontiac Collaborative seeks to work and better understand the needs of Pontiac.