The Community Foundation, Local and National Partners Announce New Round of Investments to Support Police Reform in Southeast Michigan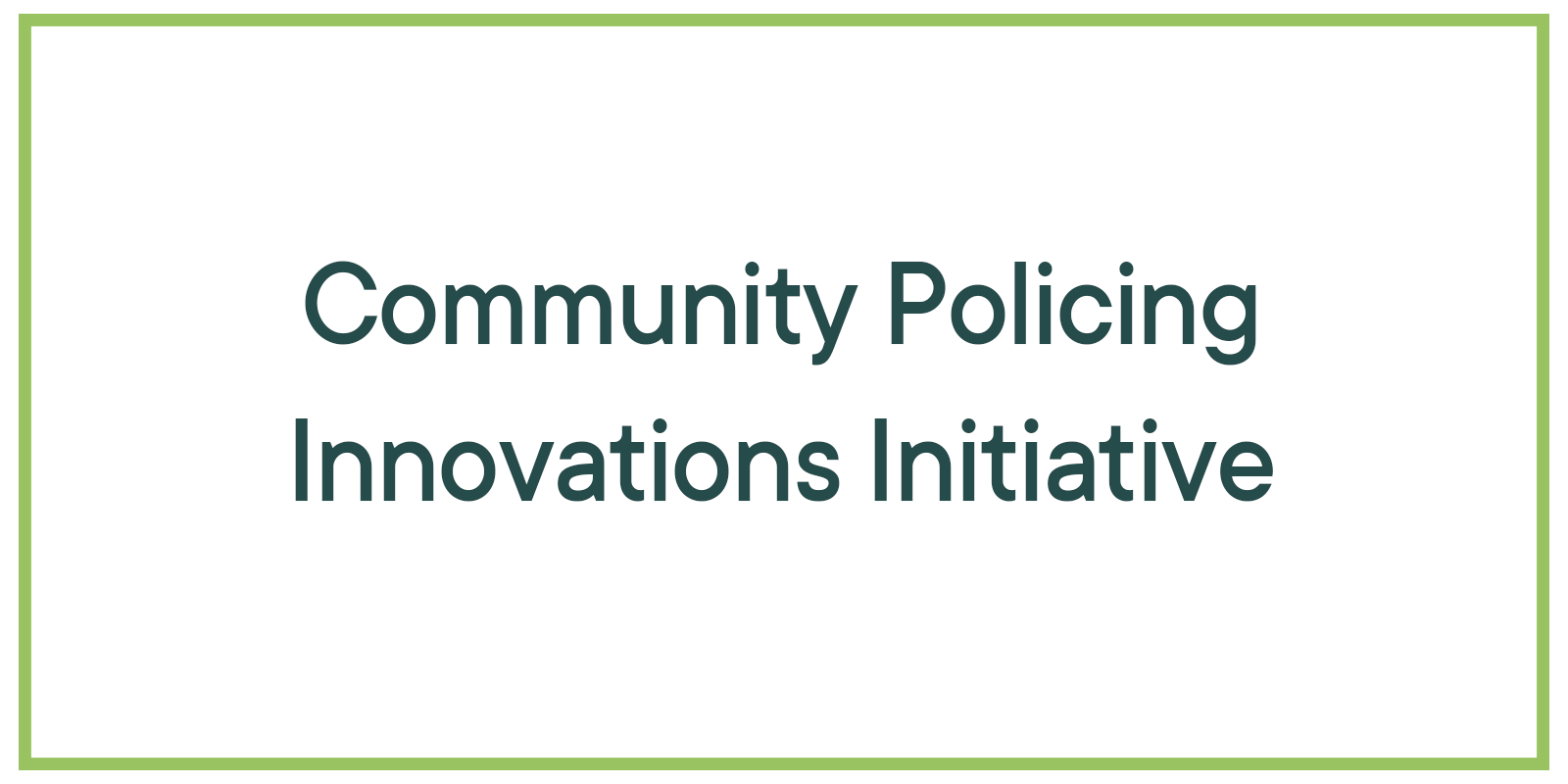 Community Policing Innovations Initiative is the first of its kind in the region
Support from Community Policing Innovations Initiative nears $500,000
Recipients include ten cities in partnership with their local law enforcement on community projects that address systemic inequities in policing and public safety
The Community Foundation for Southeast Michigan and its local and national partners announced $200,000 in a new round of investments in technical assistance from the Community Policing Innovations Initiative, a program launched earlier this year and committed to collaborative police reform in southeast Michigan.
This latest round of support brings the total investments of the initiative to nearly $500,000. Funders of the initiative are the Community Foundation, Hudson-Webber Foundation, Ballmer Group, the JAMS Foundation and Oakland County.
"The Community Policing Innovations Initiative focuses on community-driven change," said Mariam Noland, president, Community Foundation for Southeast Michigan. "The Community Foundation and Hudson-Webber Foundation came together on this program, and we are pleased that our local and national partners including Ballmer Group, the JAMS Foundation and Oakland County have also made substantial contributions to support this effort."
The goal of the program is to provide the guidance and support necessary for local communities, in partnership with local law enforcement, to develop community-driven, substantive, and pragmatic changes in the way that policing and public safety services are provided.
The initiative is chaired by Barbara McQuade, Professor, University of Michigan Law School and former U.S. Attorney for the Eastern District of Michigan. She also serves on the boards of the Community Foundation for Southeast Michigan and Hudson-Webber Foundation.
"The Community Policing Innovations Initiative will allow police departments to work with communities and reimagine public safety," said McQuade. "Thinking about how we allocate our public safety dollars is part of what this initiative is about."
Communities selected to receive the new round of support include:
Pontiac: Pontiac Community Foundation/City of Pontiac/Oakland County Sheriff
Ecorse: City of Ecorse/Ecorse Police Department
Eastern Michigan University Campus: Eastern Michigan University Department of Public Safety/ Public Safety Oversight Committee/Washtenaw County
Ann Arbor: City of Ann Arbor/Ann Arbor Policy Department/ Ann Arbor Independent Community Police Oversight Commission
Hamtramck: City of Hamtramck/ Hamtramck Police/ Warriors on Wheels/ ARC Detroit
These new communities will join others supported to date including Canton, East Dearborn, Detroit Farmington/Farmington Hills, and Inkster.
The organizations that are supported through the initiative will partner with law enforcement agencies to focus on one of five discrete areas: use of force, officer accountability, disparate enforcement and treatment, re-imagining public safety, and truth & reconciliation.
With the generous support of Oakland County, the Community Foundation is now accepting applications on a rolling basis until December 31 from Oakland County communities.