Good Grief Detroit Creates Space for Black Women to Process Grief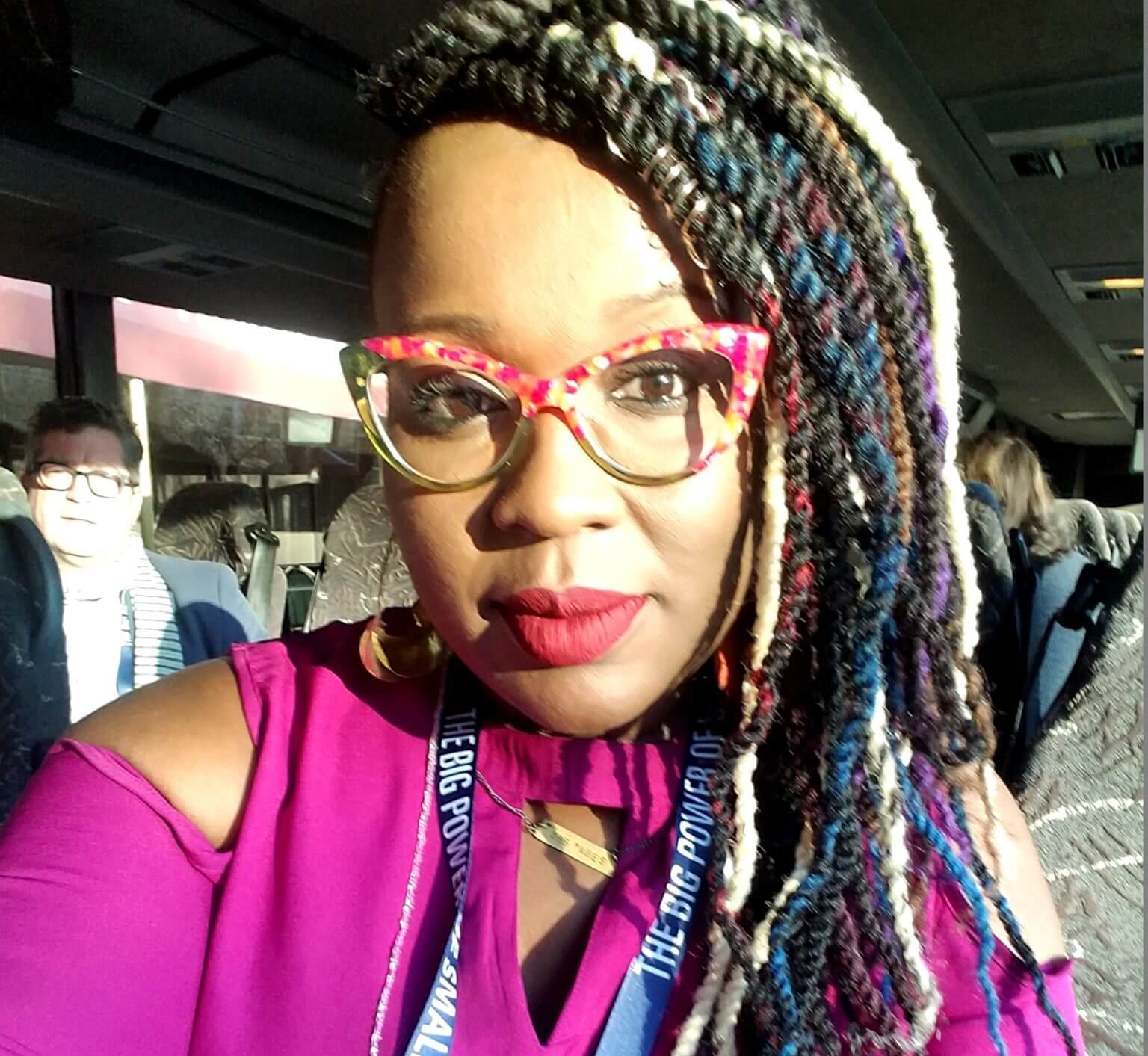 Espy Thomas does a whole lot more than make delicious treats under the moniker Sweet Potato Sensations; she also provides an accommodating forum for those who wish to talk about the passing of a loved one. Good Grief Detroit, "Where do Black Women go to Grieve?", is a social bi-weekly support group that offers a safe space for black women to process their grief.
After Thomas's fiancé passed, she found herself alone amidst the grieving process. Looking for support, she gathered an informal group of friends and community members, allowing for the opportunity for herself and other black women to explore their grief, trauma, and pain. Grief services are not readily available in the black community and there is a pervasive stereotype of strong black women not wanting to display emotion.
In 2016, Thomas received a grant from the Supporting Brightmoor Leaders program for training and certifications that ultimately have professionalized her grief services.
Thomas traveled to California to become certified as a Grief Recovery Specialist using the Recovery Method program. The training provided more tools, tactics, and general knowledge about grief, death, and dying to Thomas, allowing her to become a better and more trusted resource in the community.
"I don't have any formal background or training in grief work," says Espy Thomas, founder of Good Grief Detroit. "The capacity building grant is allowing and has allowed me to gain more knowledge, education, and overall language to use in the area, so I can be more supportive to our group members and our mental health professional on staff."
Having gone through grief herself, Thomas wanted to help others in her community. With training from the Recovery Method, Thomas is now able to provide a higher-quality grief counseling service to participants to more effectively help grievers recover from the loss and facilitate personal healing. Thomas' training has increased her impact on the community and has given black women the opportunity to open up and share their experiences of grief.
"This grant has and will continue to make an impact by helping me and my team build and gain further program planning around death, dying, grief and loss," says Thomas. "We are working on opening up a section for men to have their own group called 'Where do Black Men go to Grieve?'"
The group meets at Sweet Potato Sensations every first and third Monday from 6 to 8 p.m. and will occasionally bring in professional grief counselors and licensed mental health professionals to assist in helping those going through the grieving process.
Learn more about the Supporting Brightmoor Leaders Initiative