Video: Community Foundation President Ric DeVore discusses $14 million in grants on WXYZ-TV Channel 7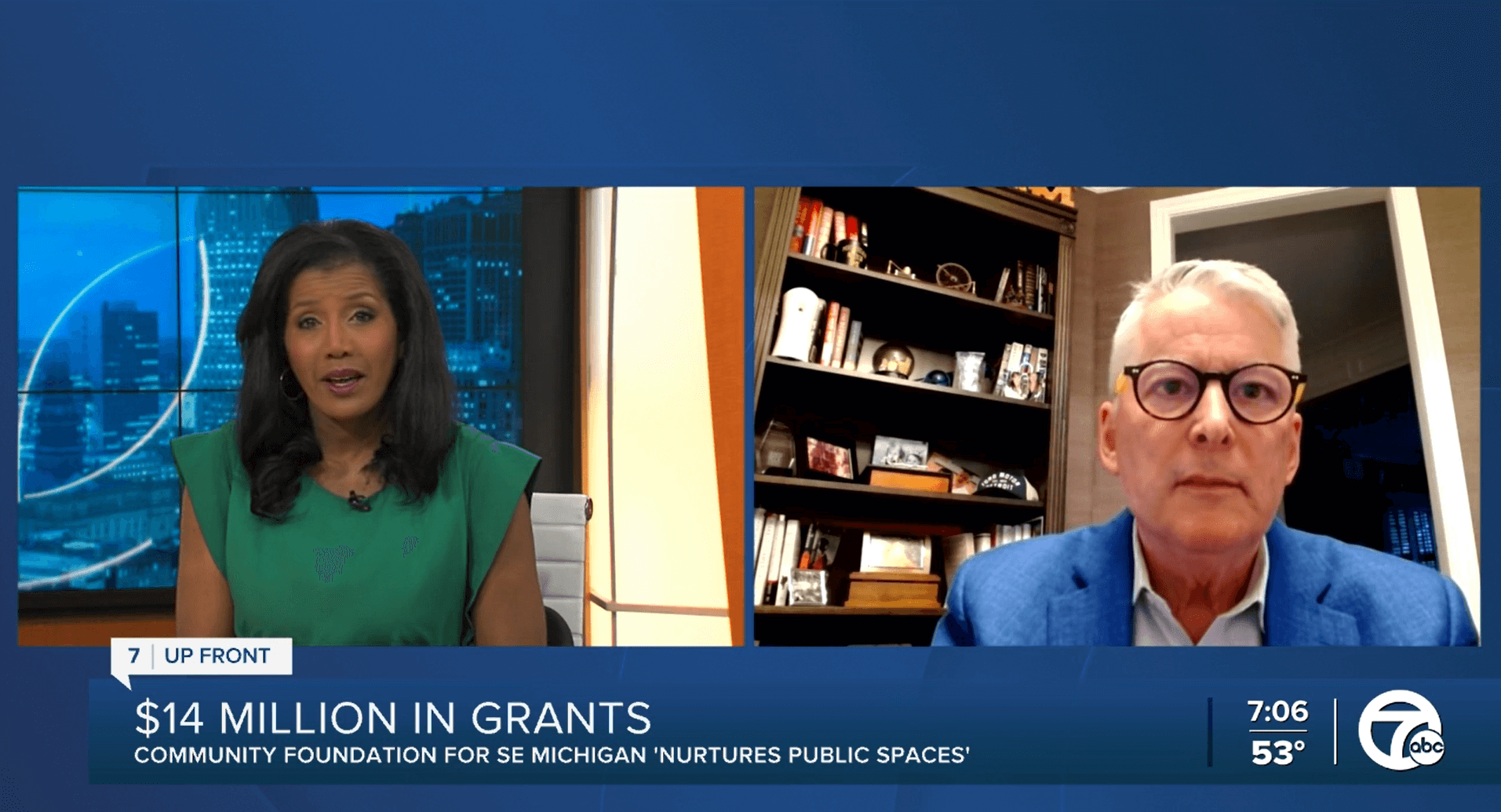 This story originally aired on WXYZ-TV Channel 7.
Community Foundation for Southeast Michigan President Richard (Ric) L. DeVore discussed $14 million in grants during a recent 7 UpFront segment on WXYZ-TV Channel 7.
The Community Foundation grants are going to organizations that support the arts, education, health, community development, and more throughout Southeast Michigan.
During the April 22 segment, DeVore dispelled the myth that as COVID-19 subsides, so does the need for community support. He urged people who are interested in making a permanent, positive impact in Southeast Michigan to visit the Community Foundation website to learn how they can contribute.