Greening Of Detroit Receives Greenways Maintenance Grants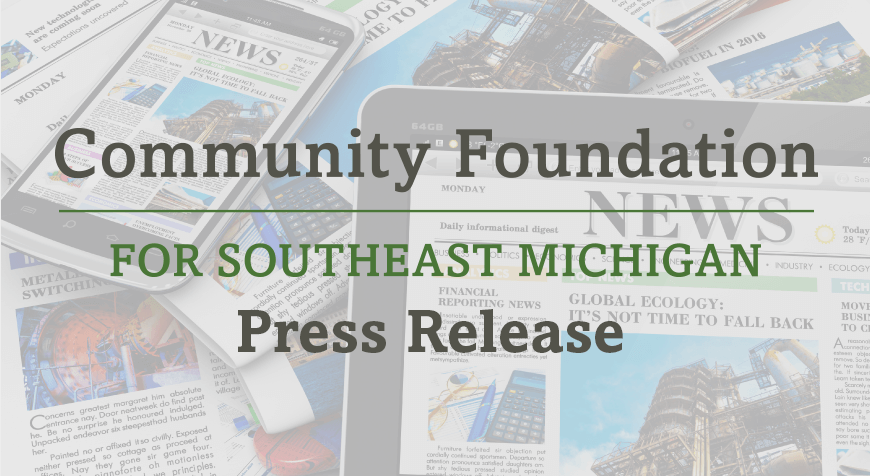 Funding to Keep Greenways Clean, Safe
For Immediate Release
DETROIT—The Community Foundation for Southeast Michigan, through its GreenWays Initiative, has awarded a grant in the amount of $147,433 to The Greening of Detroit to support its pilot project focused on maintaining Detroit greenways.
Created in partnership with Detroit Greenways Coalition members, the project will create and implement a sustainable greenways maintenance strategy that includes community outreach and education, while ensuring Detroit greenways continue to be safe and desirable community resources.
The Greening will work with the following three Coalition participants on this initiative:
the Detroit Eastside Community Collaborative, for the Conner Creek Greenway
the Southwest Detroit Business Association, for the Southwest Detroit-Dearborn Greenway
the Northwest Detroit Neighborhood Development, or the Lyndon Greenway
Greenways serving will take place on a regular, 10-day rotation by a crew of four seasonal staff who will be trained and managed by The Greening. The crew will include three members and one project coordinator, who will assist the Coalition partners in cultivating community stewardship by organizing educational activities, service projects and general outreach to nearby communities.
Crews will collect litter, sweep trails, cut grass, water and weed during their rotation. Special needs will be addressed monthly, which could include projects such as pruning, planting, repairs, addressing illegal dumping or graffiti removal.
In addition to maintenance, the grant will help organizations conduct community educational programs on each greenway, develop and hold programmatic activities including classes, events and citywide sessions when possible.
A surveillance plan involving local businesses and community residents is also being considered.